The show's historian, Hannah Greig, teaches us Regency 101 — including how to spot a rake in the wild.
---
Season two of Bridgerton premiered on March 25, and fans returned to the world of 1814 Mayfair to see watch another happy ending play out, amid matchmaking attempts and plenty of scandal.
Inspired by Julia Quinn's novels of the same name, the show is set in the Regency period of England's history — and has the vocabulary to prove it.
In the world of Bridgerton, characters "court" instead of date, they buy dresses from a "modiste," not at the mall; and they definitely don't play croquet. Rather, they play a precursor to the game known as pall-mall.
Pall-mall is the Bridgerton family's favorite countryside game, one that brings out the siblings' competitive spirits (especially Anthony's). But what is pall-mall? In a behind the scenes video from Netflix, some of the stars of "Bridgerton" confess their own confusion.
"Pall-mall is a game I do not and will never understand," Claudia Jessie, who plays Eloise, said in the video. "But you've got a mallet and you whack a ball through some pegs, numbered pegs, until someone wins."
Pall-mall is just the beginning of the show's Regency-era conventions, which are likely unfamiliar to modern audiences. If you're looking to learn the lingo of the Regency period, and maybe include it in your own daily repertoire, read on for a Bridgerton glossary.
---
Ancestral Home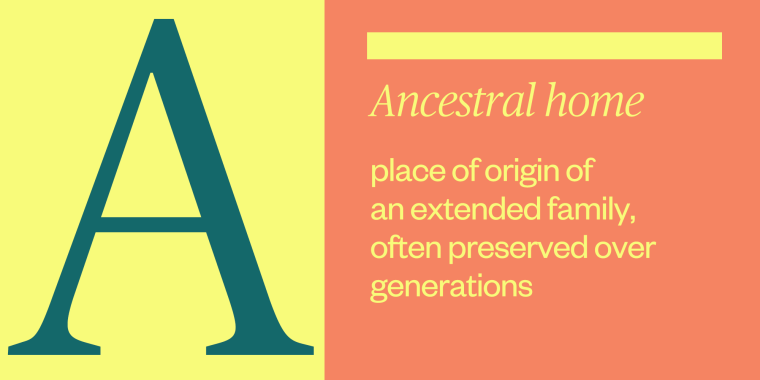 Definition: a place of origin of an extended family, often preserved over generations
How it's used in Bridgerton: Season one of Bridgerton mostly takes place at the Bridgerton family's house in London's Grosvenor Square. Fun fact: Princess Diana's ancestral home of Althorp inspired some of the set details.
The Bridgerton family's true roots are in the country, though, at their ancestral home of Aubrey Hall. The grand home is the site of a family tragedy: It was there that Edmund Bridgerton died from a bee sting.
---
Courtship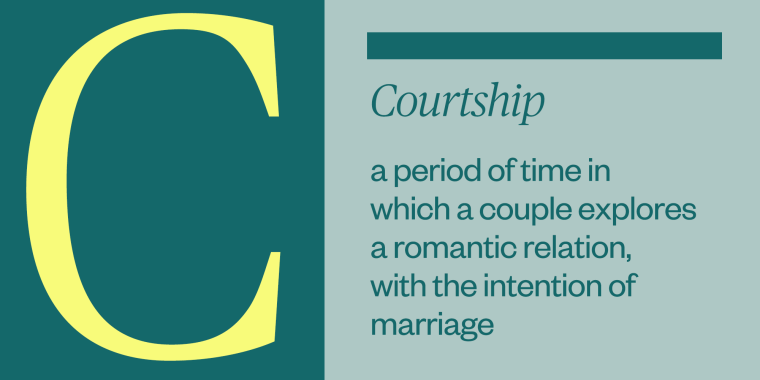 Definition: a period of time in which a couple explores a romantic relation, with the intention of marriage
In the world of "Bridgerton," first comes courtship, then comes marriage.
"All of the structures of the London social season were in part about trying to give eligible men and eligible women the opportunity to meet, spend time together and hopefully, by the end of the season, find someone suitable to marry," said Hannah Greig, a professor at the University of York and a historical advisor for Bridgerton.
Courtship rituals included attending the theater; dancing at a ball; promenading; and even making a private house call. During a house call, a bachelor stopped by the lady's home to talk — under the watchful eye of a chaperone, of course.
From there, the attachment could grow through further invitations to private balls and events, ideally culminating in a proposal of marriage before the end of the season, Greig said.
How it's used in Bridgerton: In season one, the sham courtship of Simon (Regé Jean-Page) and Daphne (Phoebe Dynevor) is equivalent to the modern trope of "fake dating." For Daphne, it made her look more desirable to other suitors, while Simon appeared unavailable.
In the first episode of season two, Anthony meets with many, many young ladies, but finds none suitable for courtship or marriage. That is until he meets Edwina Sharma (Charithra Chandran), the diamond of the season, and her sister, Kate (Simone Ashley).
Season two also demonstrates how women had limited agency in the courtship process: Edwina needs Anthony to advance their relationship.
"Women can show their interest in men, they can smile … But women essentially have to wait for men to propose marriage," as Juliette Wells, a professor of literary studies at Goucher University, points out.
---
Dance Card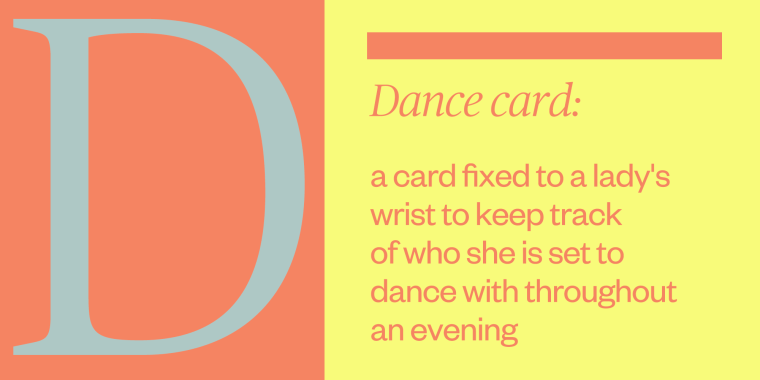 Definition: a card fixed to a lady's wrist to keep track of who she is set to dance with throughout an evening
Balls in Regency England were well-planned events, with a clear schedule of music and dances. Dance cards, which first emerged in Vienna, helped the night go by with ease. After a gentleman asked a lady to dance, he penciled his name in on her dace card. A full dance card meant the lady was in high demand as a partner for the evening.
How it's used in Bridgerton: After making her social debut in season two, Eloise avoids mingling with potential suitors by writing down fake names on her dance card.
---