We remember them ALL! And, we ALL know who is #1! ~ V
---
Outlander may be all about Claire (Caitriona Balfe) and Jamie Fraser's (Sam Heughan) love story, but throughout their journey they've encountered quite a few bad apples.
In other words, it wouldn't be Outlander without its villains. Ranging from big bad Black Jack Randall (Tobias Menzies) to more recent foes in Ed Speleers' Stephen Bonnet, we're taking a look back on the individuals who have brought the most trouble into the Fraser family's lives and ranking them from least bad to worst.
---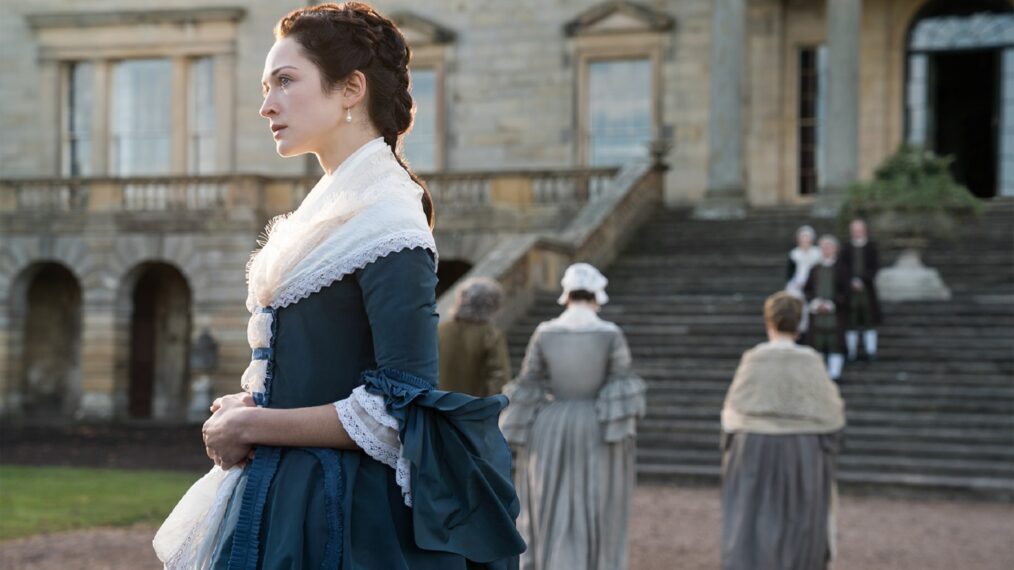 16. Geneva Dunsany (Hannah James)
A wealthy woman, Geneva (Hannah James) forces Jamie to sleep with her, essentially raping him under the threat of revealing his secrets and bringing harm to his family if he didn't comply. She may be the mother of his only son, William, but Geneva is not innocent, despite her tragic fate, and that's why she makes the list.
---

15. Governor Tryon (Tim Downie)
Sure, the Governor (Tim Downie) helps Jamie and Claire get settled in North Carolina, but there are always exceptions attached. Tryon enters real villain territory when he forces Jamie to wear a red coat at the Battle of Alamance, ultimately driving the conflict which leaves the man's beloved godfather Murtagh dead. There's no forgiveness for such actions in Jamie's eyes, and neither for viewers.
---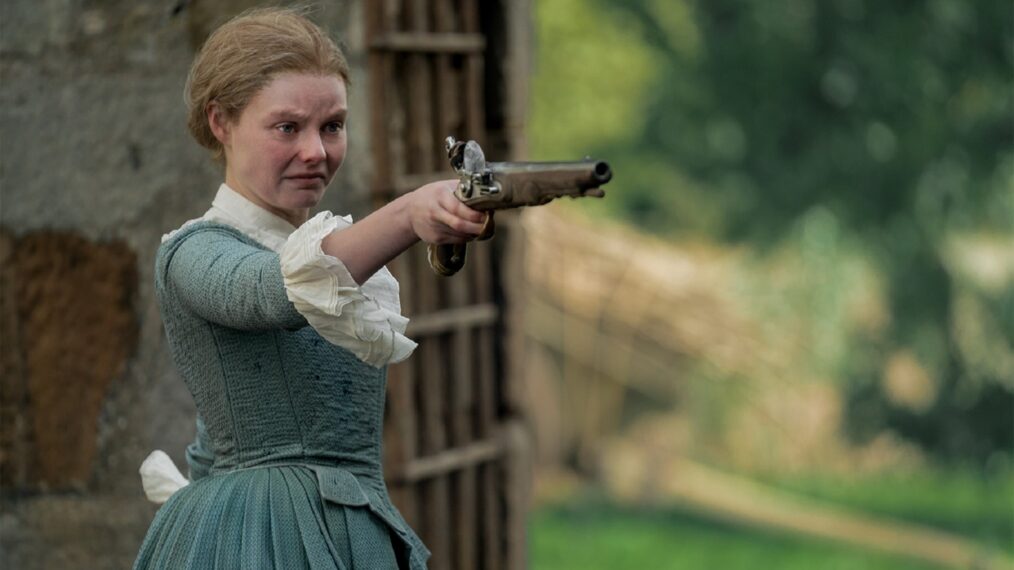 14. Laoghaire MacKenzie (Nell Hudson)
Enamored with Jamie, Laoghaire (Nell Hudson) is an early foe of Claire's as the young woman takes issue with the object of the Highlander's affection. When she learns that Jamie and Claire have been married, Laoghaire puts a curse on them and their relationship and even makes a pass at Jamie. While she doesn't appear to be a major threat in S1, we later see in S3 that her entanglement with Jamie in the years of Claire's absence has caused a definite problem.
Learning that he married Laoghaire, Claire is betrayed, but she's even more horrified when Laoghaire ends up shooting Jamie. While the couple gets away from her upon heading to America, Brianna (Sophie Skelton) gets a taste of Laoghaire's villainous streak when the woman learns of her identity. Sure, she may not be the most threatening antagonist in the show, but she's nothing if not consistent.
---
13. Tom Christie (Mark Lewis Jones)
A foe of Jamie's, Tom (Mark Lewis Jones) shows up at Fraser's Ridge in hopes of turning his life around, and although he doesn't agree with the settlement's leader at all times, he does mostly show respect. Instead, his true respect is aimed at Claire, who he clearly has a lot of kindness for, but his belief that the Frasers may be guilty of Malva's (Jessica Reynolds) death makes him an adversary nonetheless.
Outlander, Season 7 Premiere, Friday, June 16, Starz