The gift of the beautiful medical box is one of the most touching things Jamie has ever done for Claire.
~ Caitriona Balfe (Claire)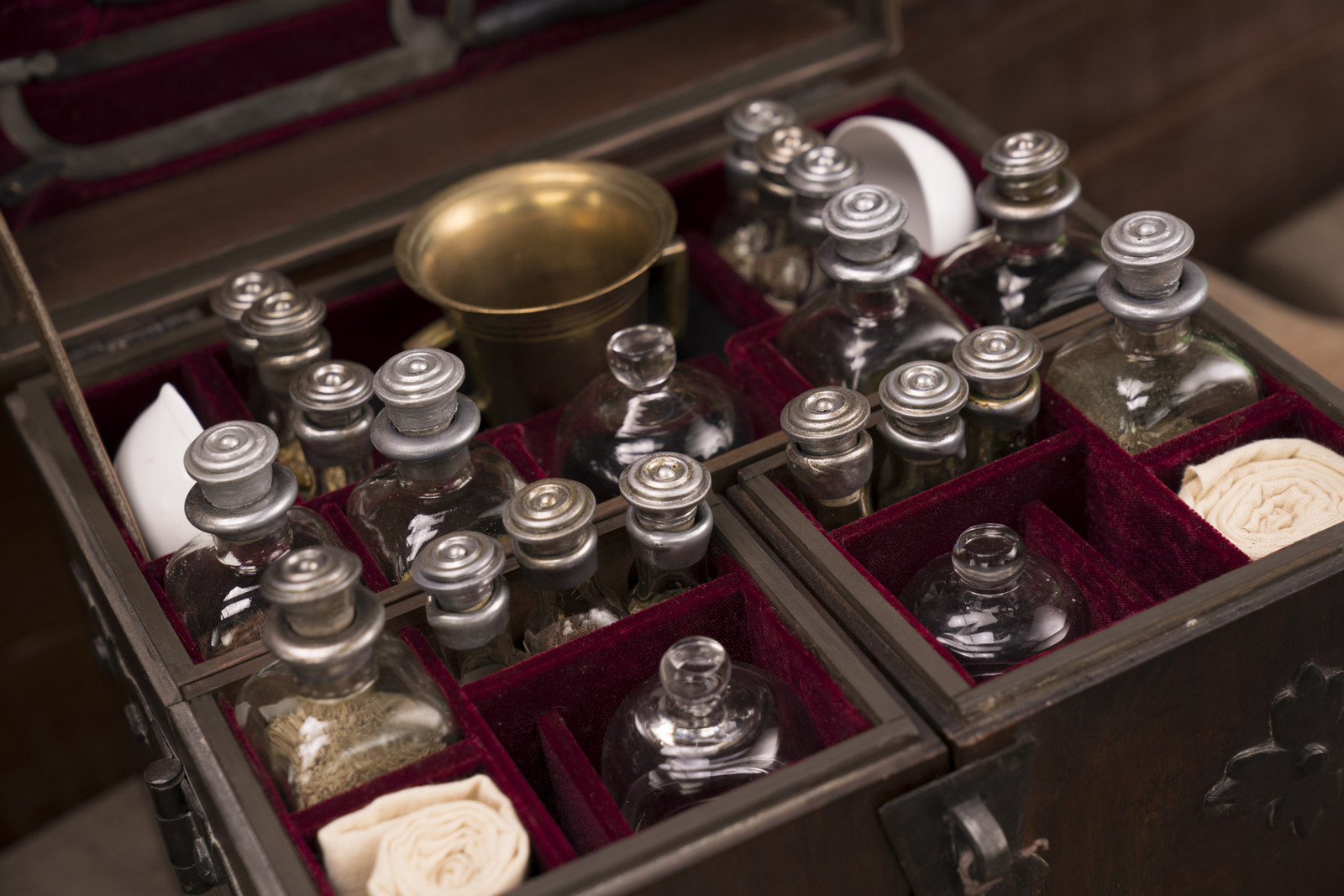 The medical box is Jamie's gift to Claire, which he purchases using one of the Frasers' jewels. Ever thoughtful and considerate, it is Jamie's way of recognizing one of his wife's many talents—a gift that will truly keep on giving, allowing her to help those in need and perhaps a first step in helping her to continue fulfilling her passion and calling in life in this new environment.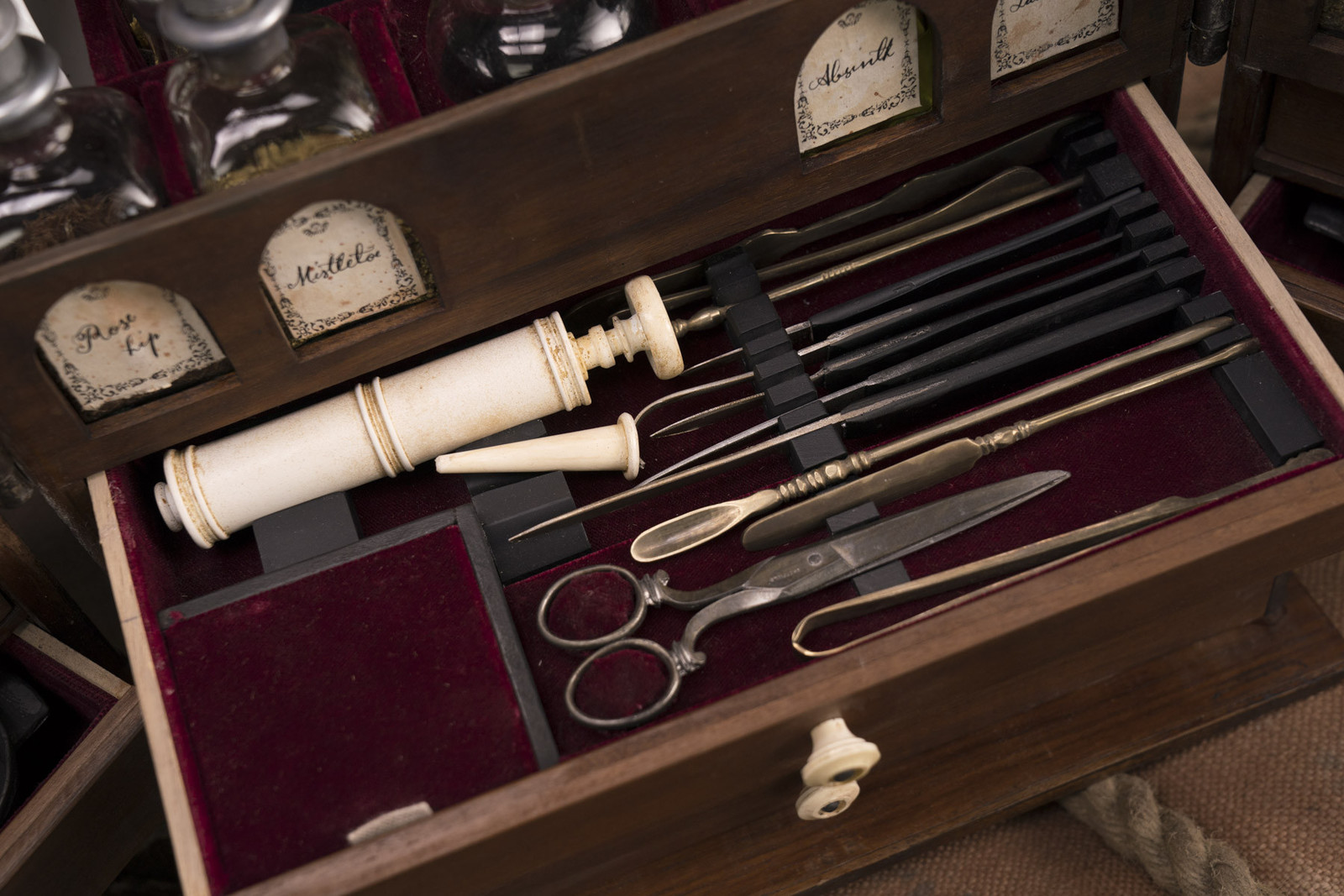 The medical box was researched extensively. We found references to a type of eighteenth-century, portable chest—a surgeon's chest. We had three versions made bespoke for the show by a specialist antique company, Wetton and Grosch. It is one hundred percent period accurate.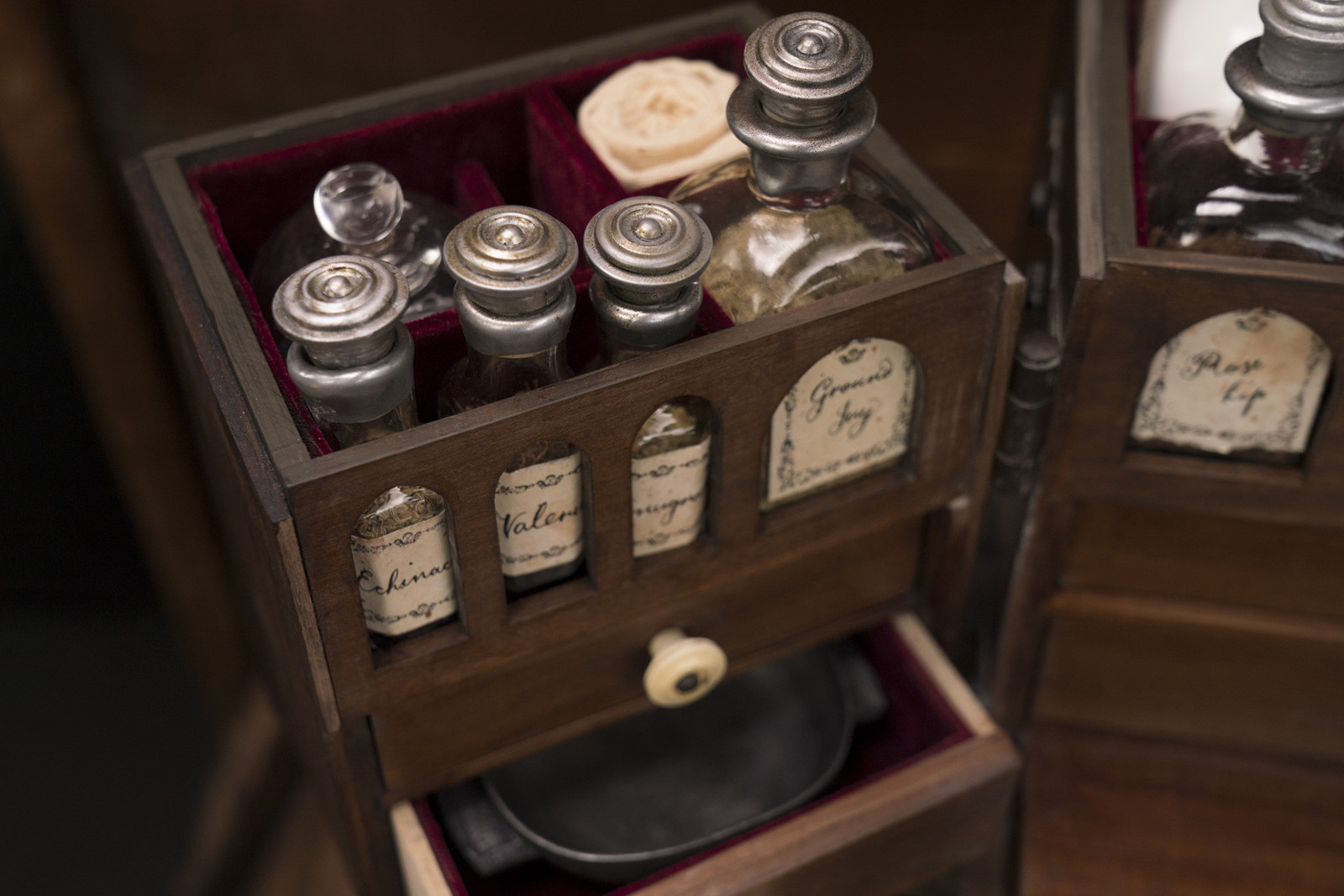 The first version is the 'master,' all bells and whistles, but it is prohibitively heavy to work with as a movable prop, either for Caitriona, or even for a horse to carry, so we had two lighter versions built too.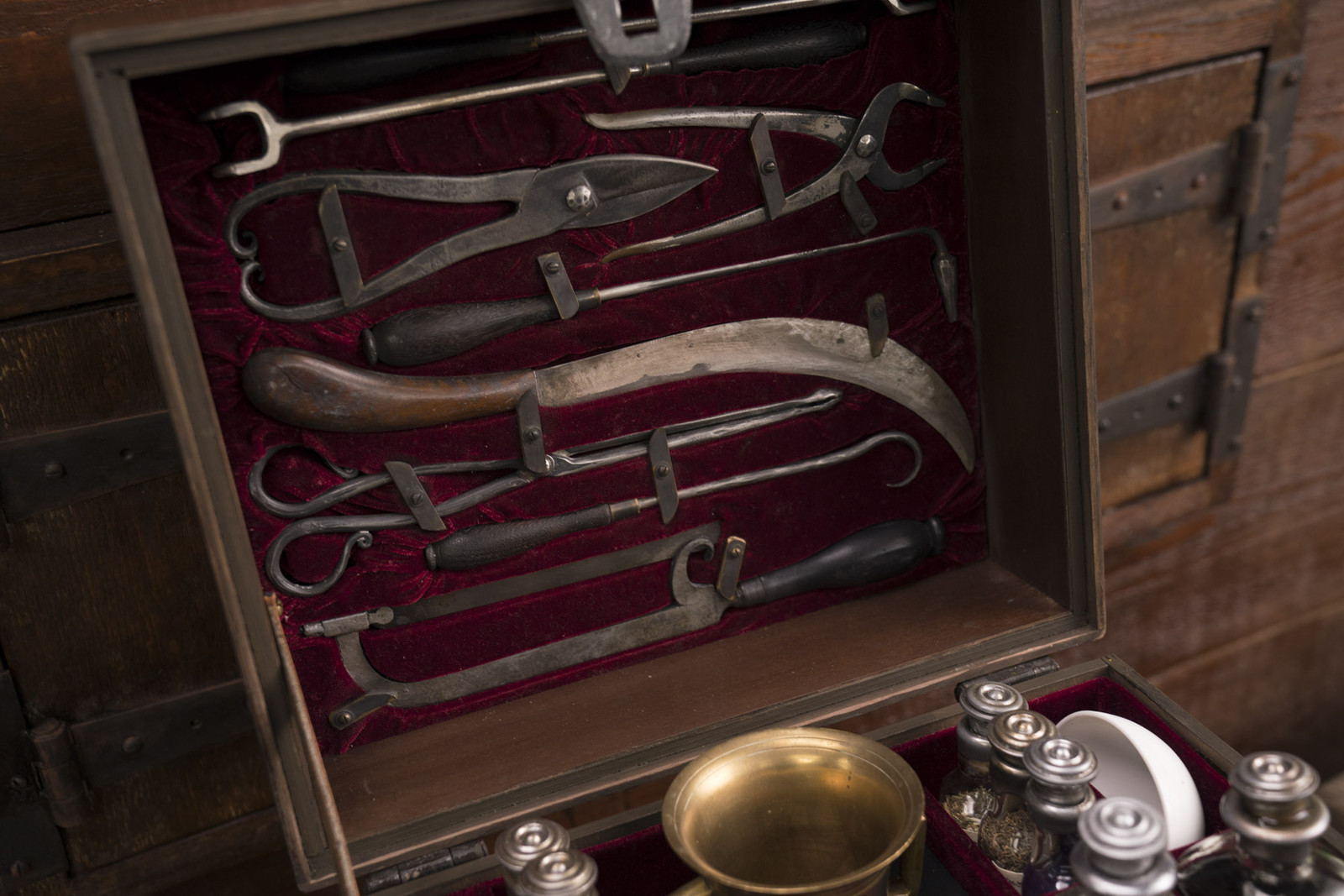 Within the wooden chest are lots of little drawers and compartments for all the tinctures and tools and instruments required, from the microscope to cutting instruments, a little mortar and pestle and notebook of medical notes from its previous owner which the Outlander Art Department created page by page.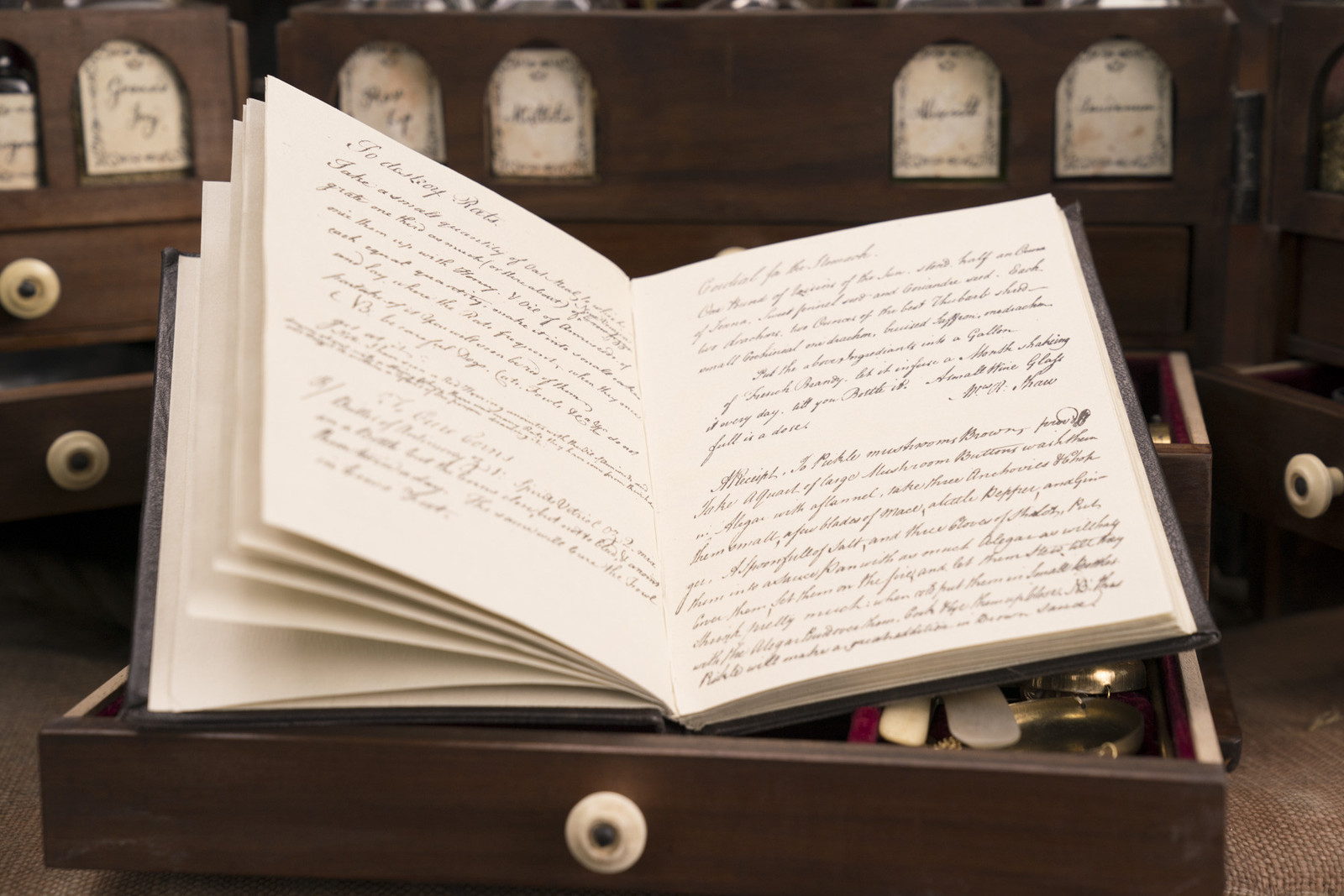 For the pirate attack we replicated the little glass bottles with sugar-glass so they could be thrown around safely.
~ Stuart Bryce, Set Decorator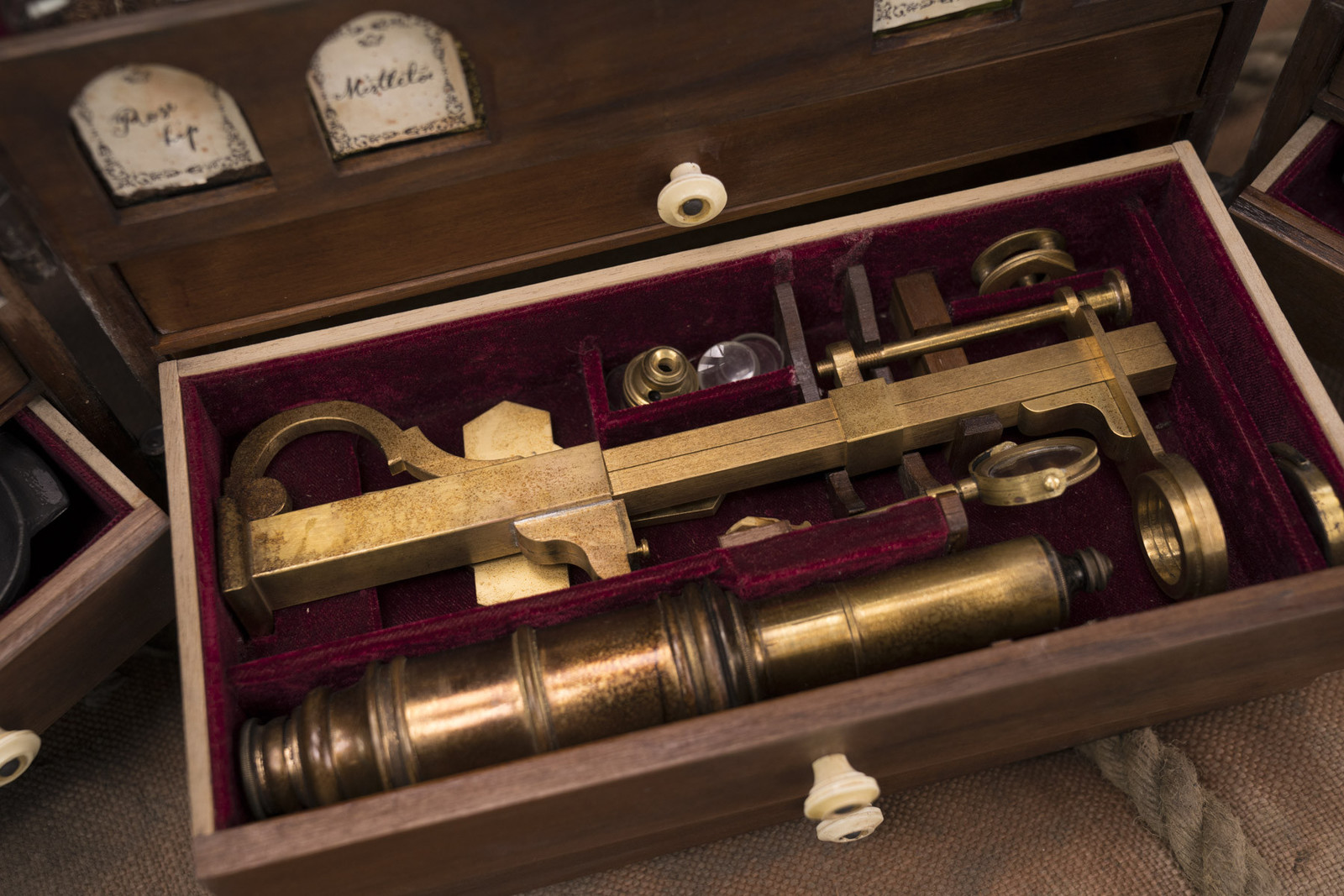 Source: Outlander Community, STARZ
Disclaimer: We hold no rights to any of the pictures. No copyright infringement intended.