Our biggest key set of the season, built both on location and on our A stage in the studio, where we build our biggest sets annually. For Season 1 this was Castle Leoch, the Paris apartment in Season 2, the Boston apartment in Season 3, and now, River Run. It was such a vivid description in the books, situated on the water so most visitor arrivals and trade were by boat.
It was necessary to find an idyllic piece of land that could be North Carolina, on a river, which we found in the North of Scotland. We built an exterior which we enhanced with blue screen. The interior set is a masterpiece, a luxurious, opulent plantation. Gary Steele and his team have again outdone themselves.
~ Maril Davis, Executive Producer
---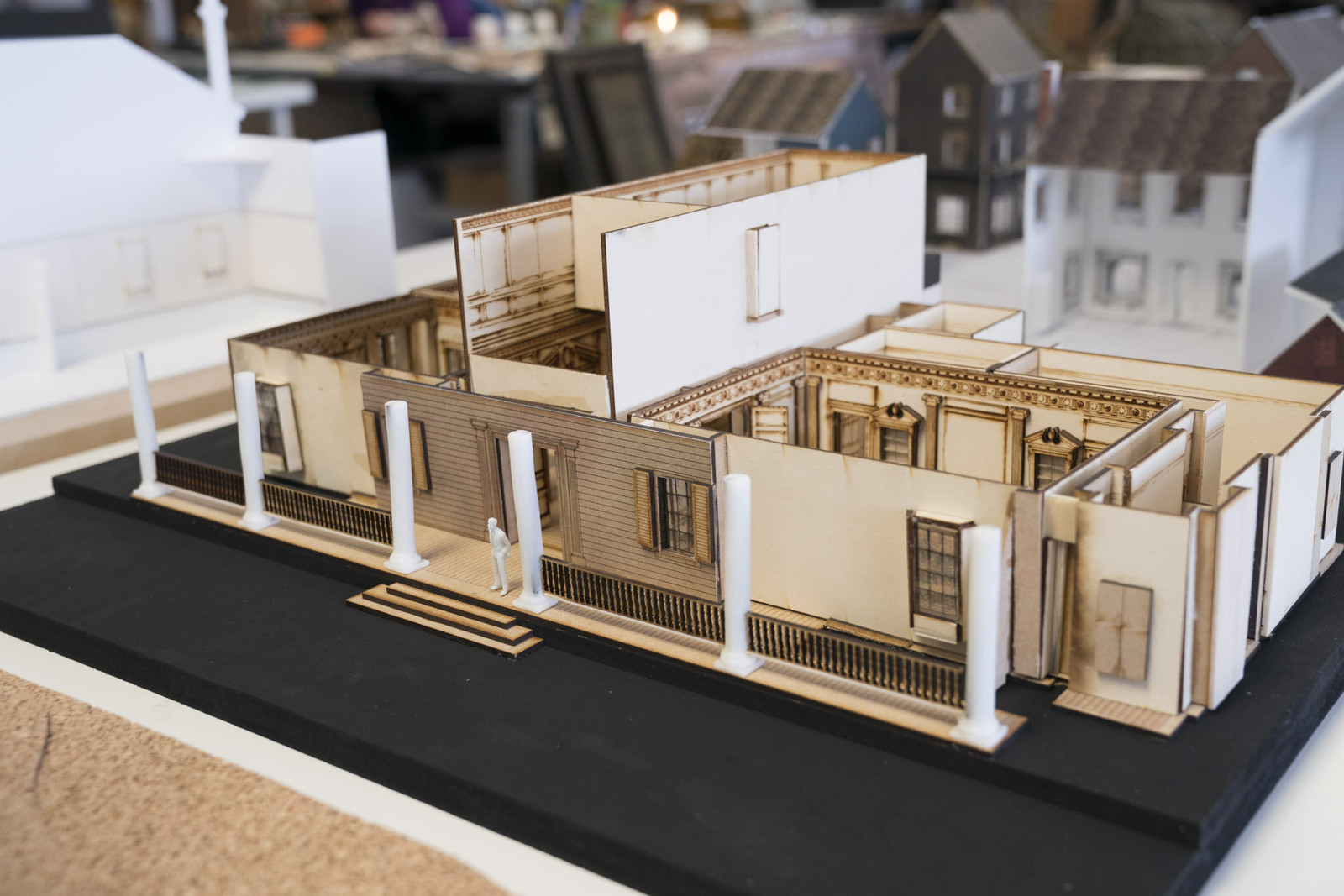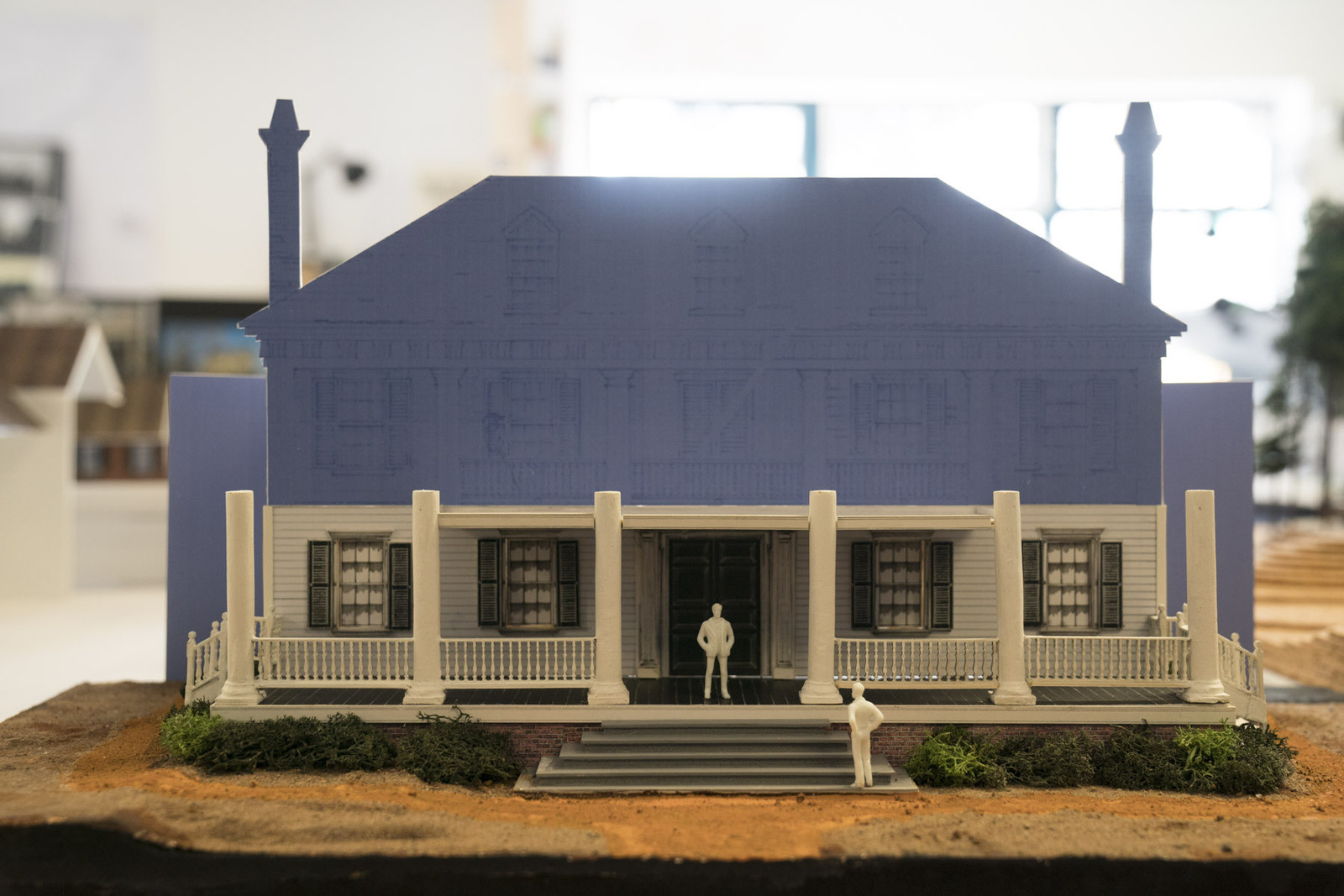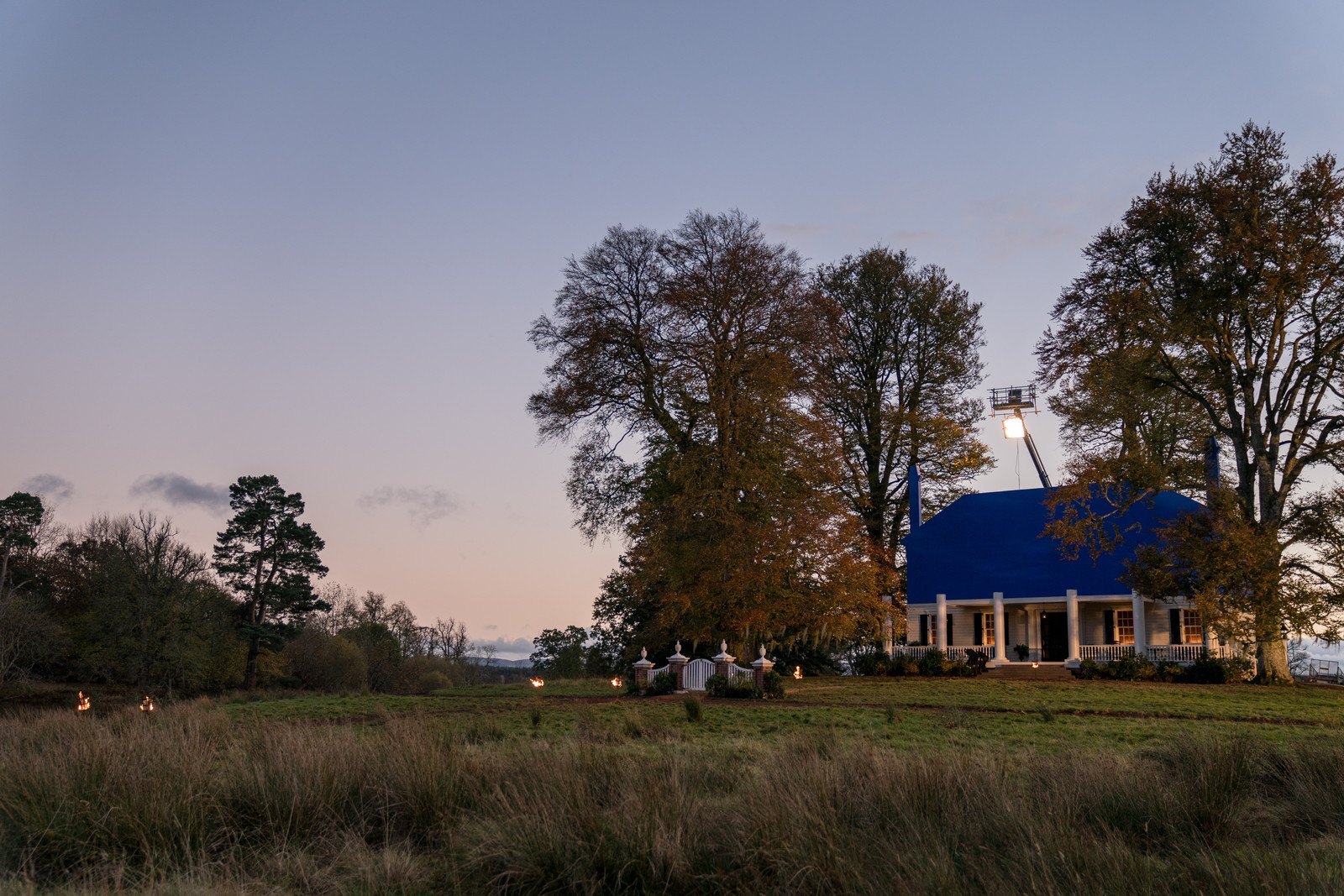 The set constitutes about 12,000 square feet as an interior set and there is an exterior set in parkland, in Northern Scotland. As the show is filmed in blocks of two episodes, each with different directors, Gary Steele designs with as many options for camera as possible—vistas through double doorways with fireplaces in the parlor and the dining room, for example. The huge sweeping staircase is a piece of art in itself.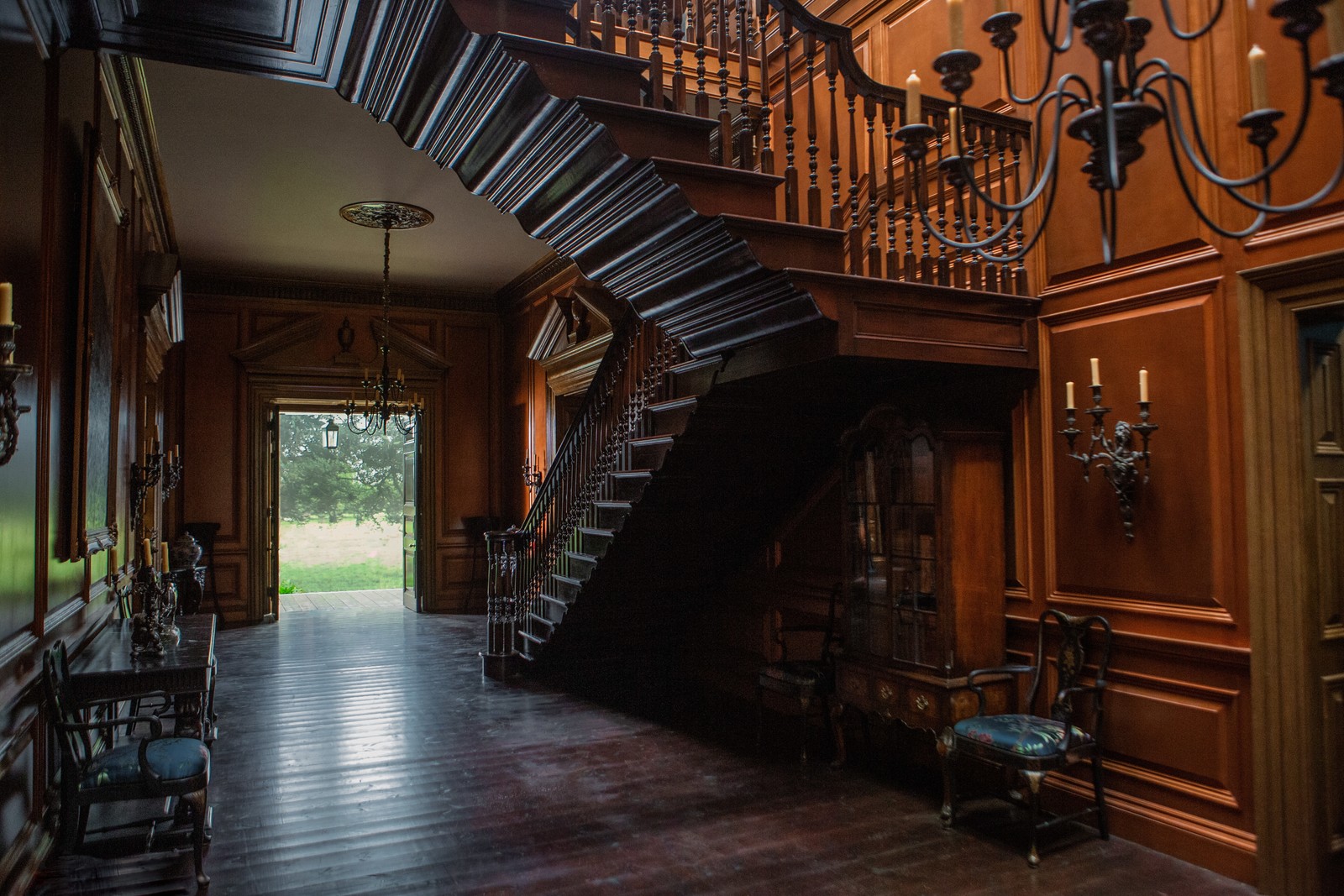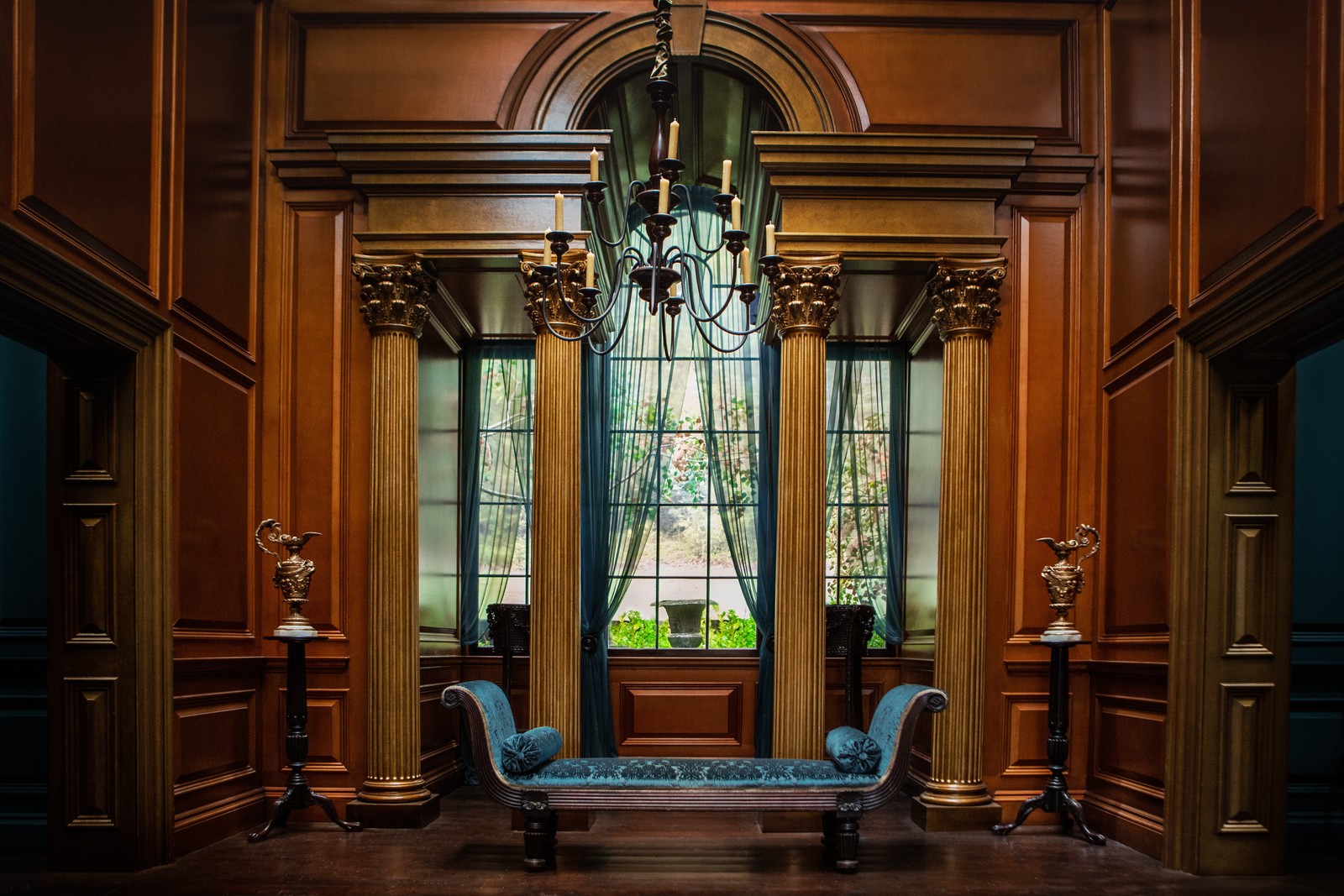 ---
When we first designed River Run, I had imagined it with pale, cool colors from looking at hundreds of plantation houses, but once we got closer, I changed my mind as pale colors just don't feel Outlander to me. The tobacco-inspired walls actually have about seventeen layers of paint on them, with a red base, building towards the depth of color of dried tobacco leaves, to show how the estate made its money.
Jocasta was very wealthy so I wanted her house to reflect that. She has a number of slaves so everything is very shiny and polished. The fabulous teal, floral, silk damask fabric that we have used for her chairs and sofas was the inspiration for the rest of the color palette of the house, so the house has balance and beauty.
~ Jon Gary Steele, Production Designer
---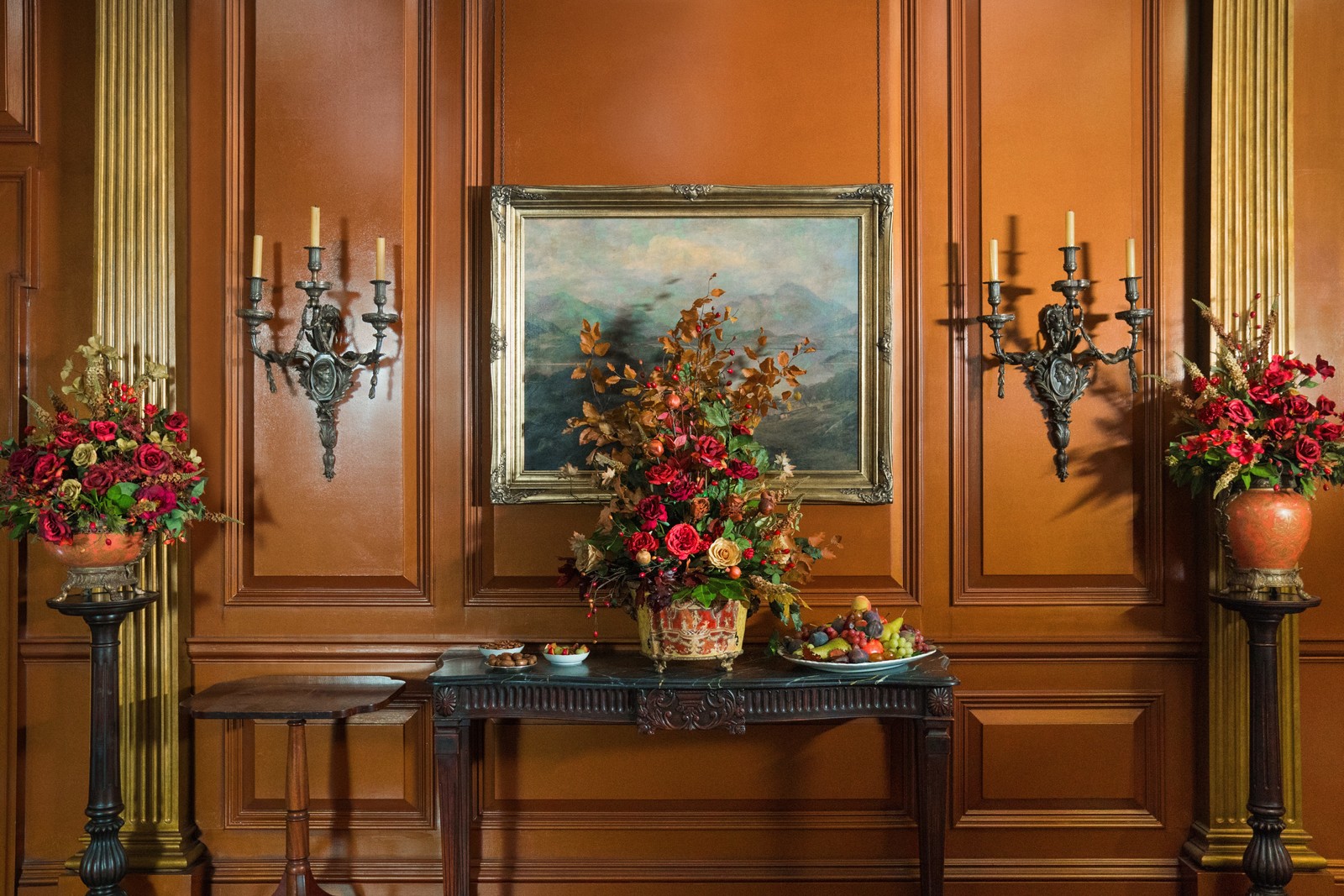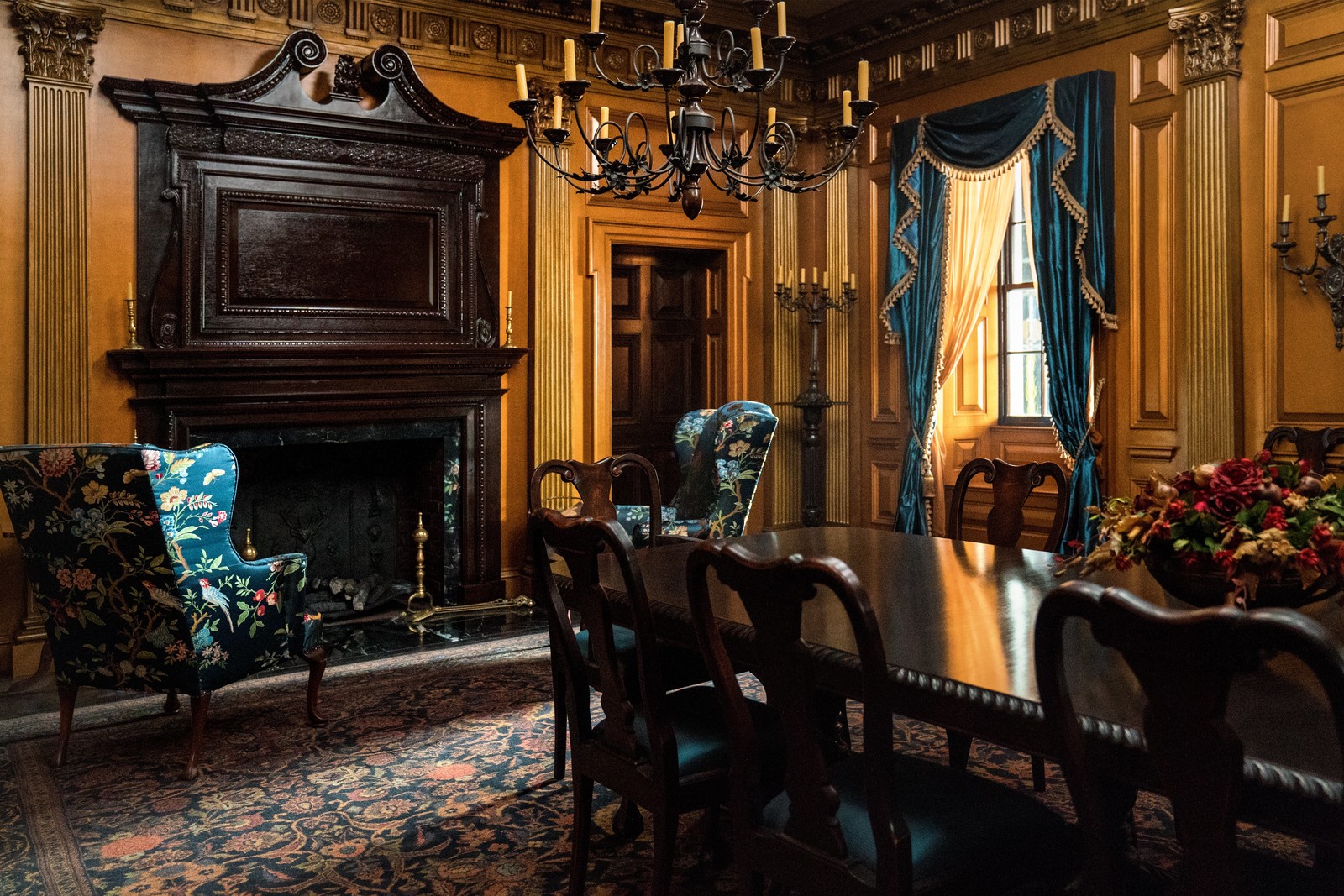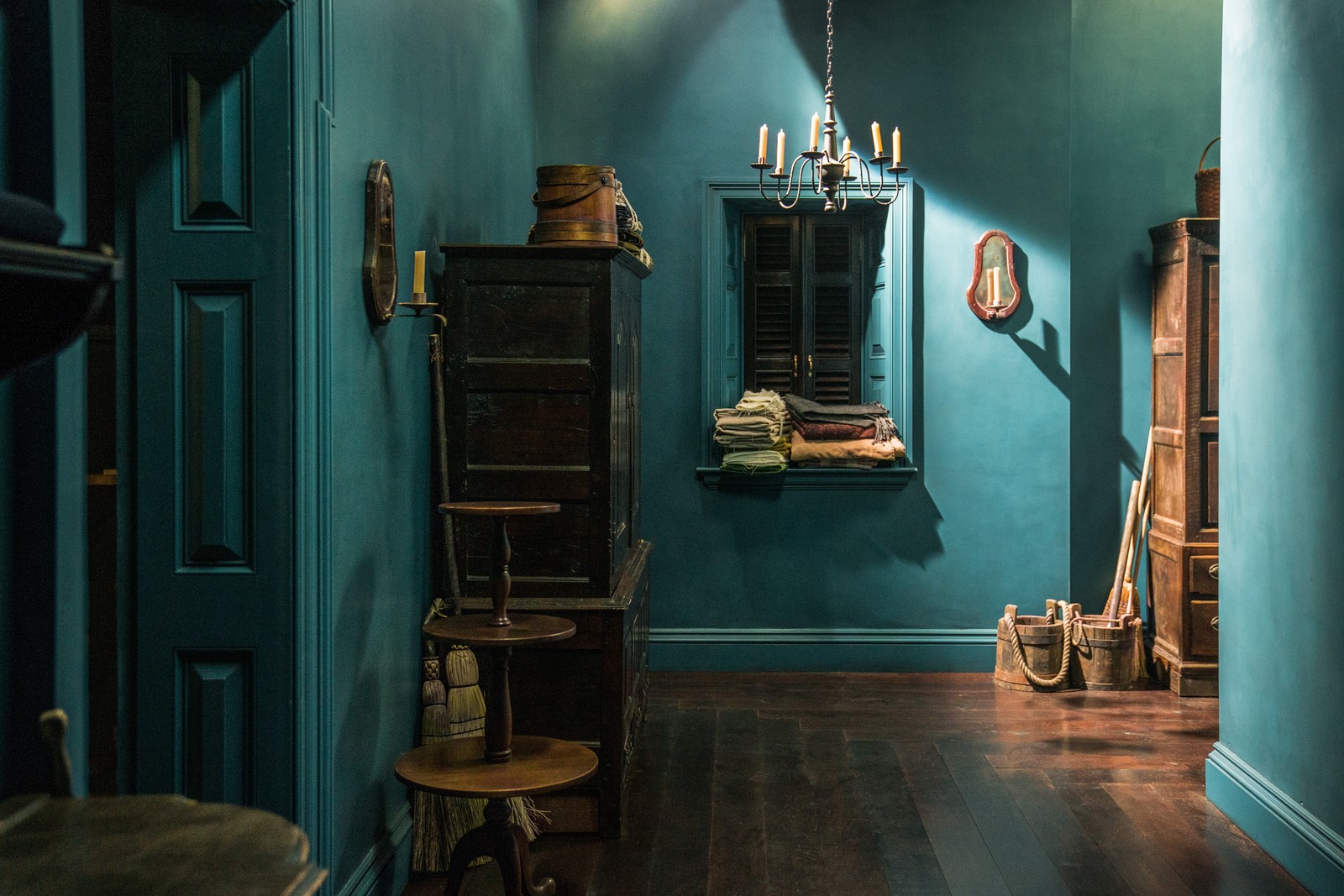 ---
For Jocasta's plantation house, the silks for the upholstery would have been shipped from Europe and the furniture designers in the colonies at those times would have relied upon traditional European knowledge of Chippendale etc., and then added their own individual twist. It was a very creative time.
~ Stuart Bryce, Set Decorator
---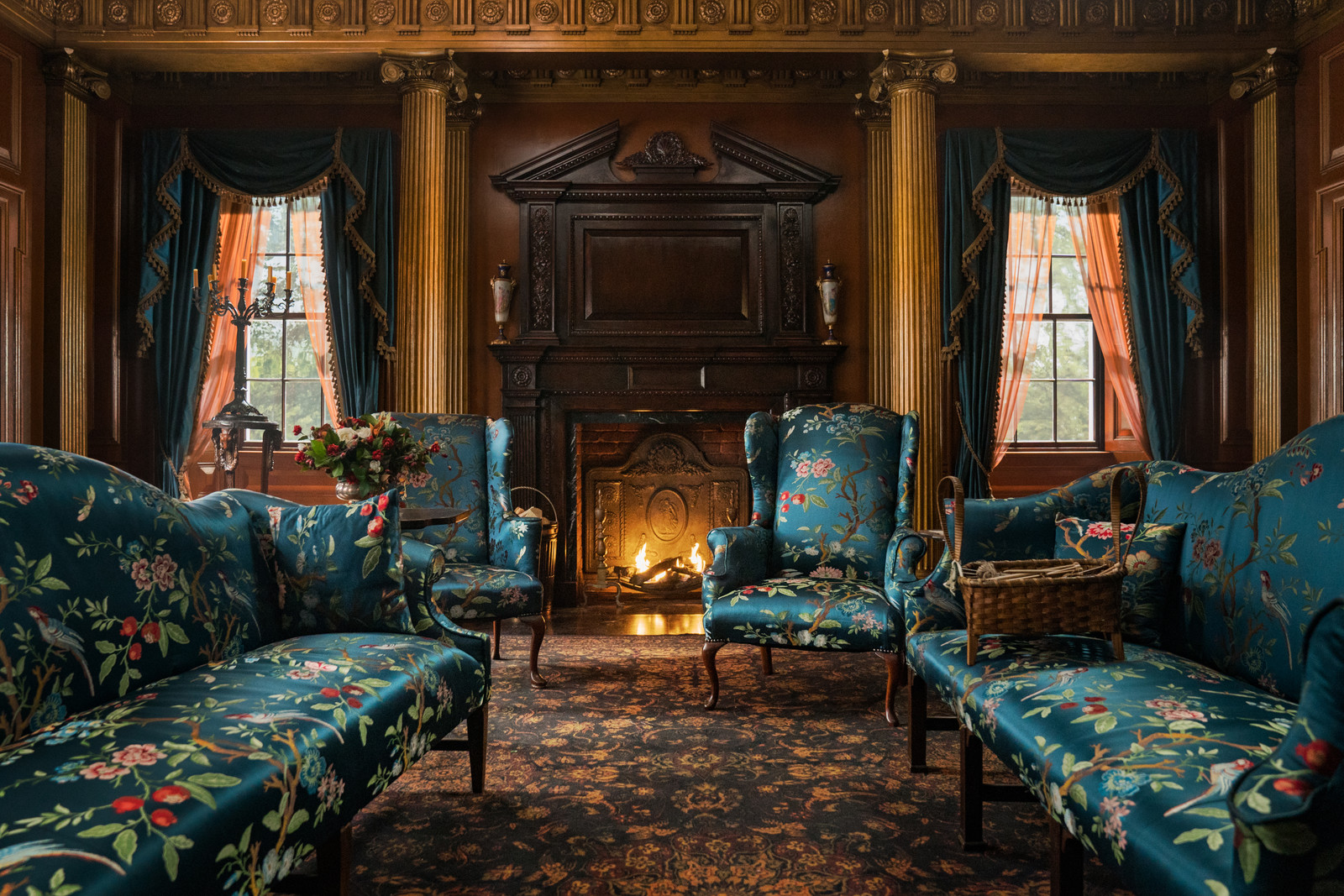 One of the unsung heroes of many production companies is the greens department. Hugo Diaz, leading the team, describes some of the key areas he and his department focused on in order to make Scotland double for North Carolina.
One of the quintessential looks of North Carolina is the Spanish moss in the trees, so we bought trucks of that in to dress all the trees at River Run from mainland Europe. It was very time consuming to get it right—it took two of the greens team six days to dress trees. We wanted River Run to be lush and well-tended. To illustrate its wealth we used whites, pinks and pale blues: vibernum, spirea, rhododendron and hydrangea.
~ Hugo Diaz, Lead – Greens Department