I am so glad they highlighted some of the people behind the scene, the detailed set designs and all of the extras. ~ Vida
The Scottish festival, at which Roger has been invited to give a performance playing his guitar, takes place in the Blue Ridge Mountains in North Carolina so, unknowingly, Brianna is traveling across the same countryside as her parents in the eighteenth century.
---
The festival was a huge undertaking for the production, requiring hundreds of extras to create the atmosphere of a festival. The interior scenes for the festival—the venue for both Roger's performance and the Calling of the Clans—were filmed in the midst of winter in a warehouse in Glasgow.
---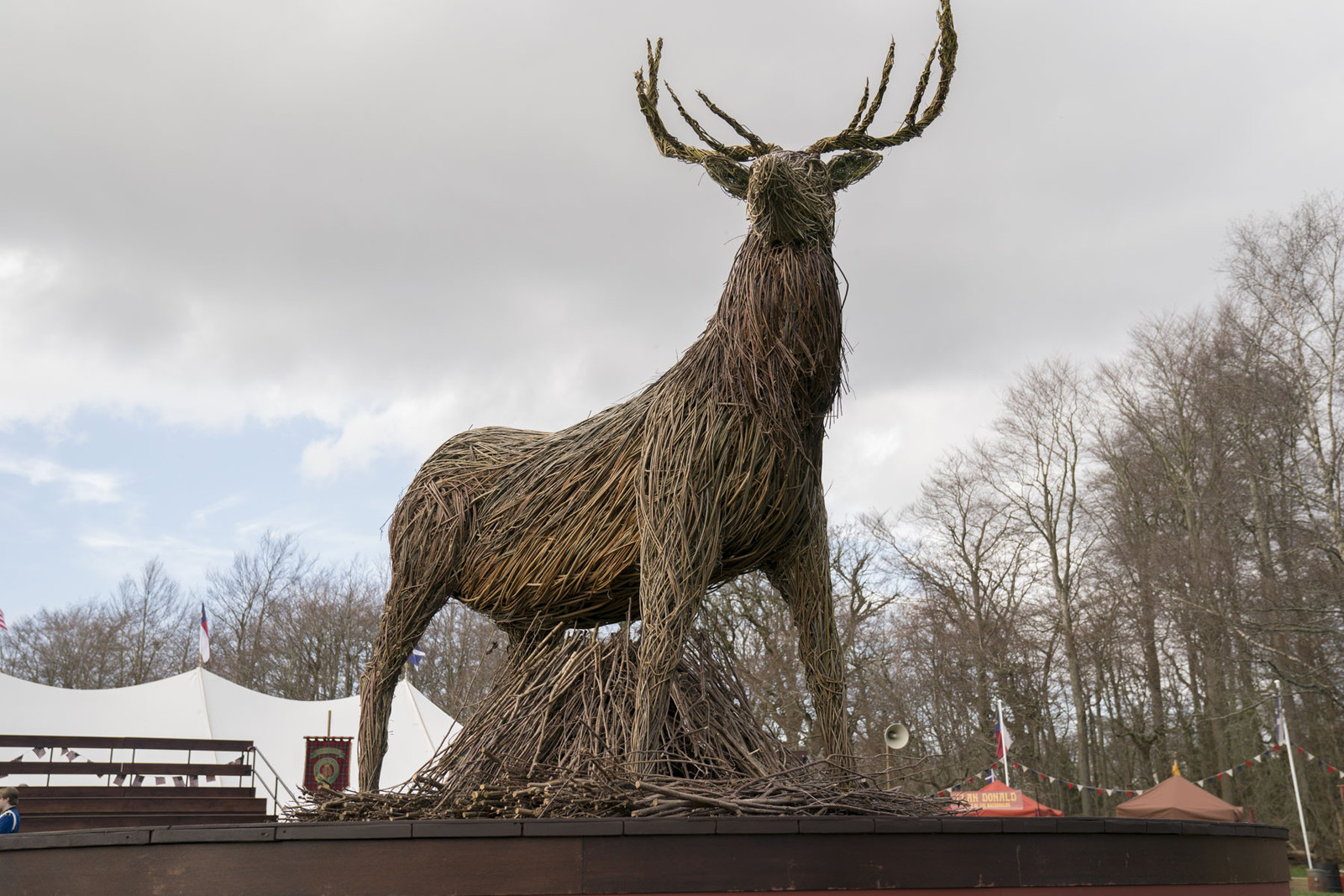 ---
The exterior scenes of the festival, featuring the incredible stalls, burning stag, and glorious sunset were shot in a park outside Glasgow this summer.
---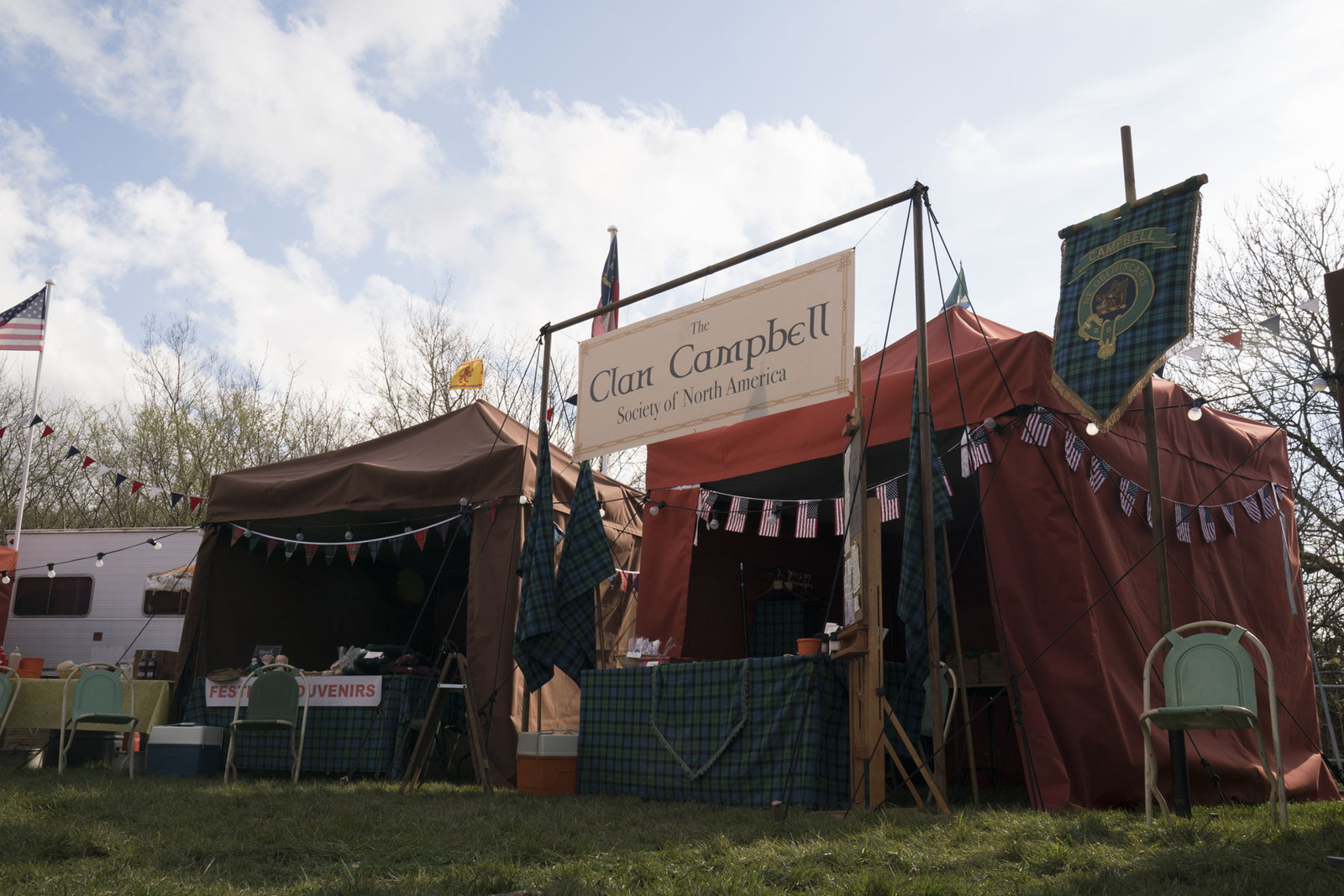 ---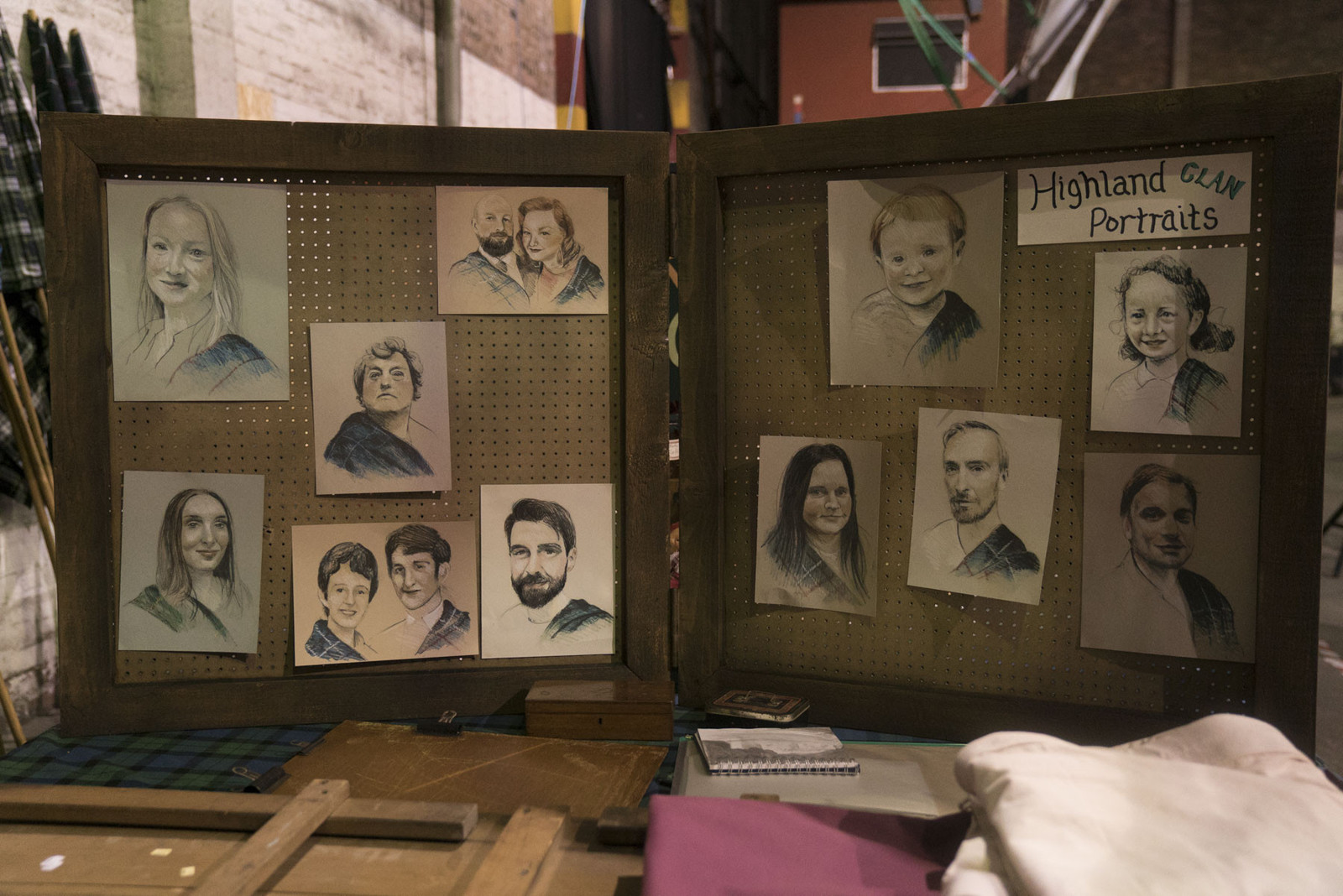 ---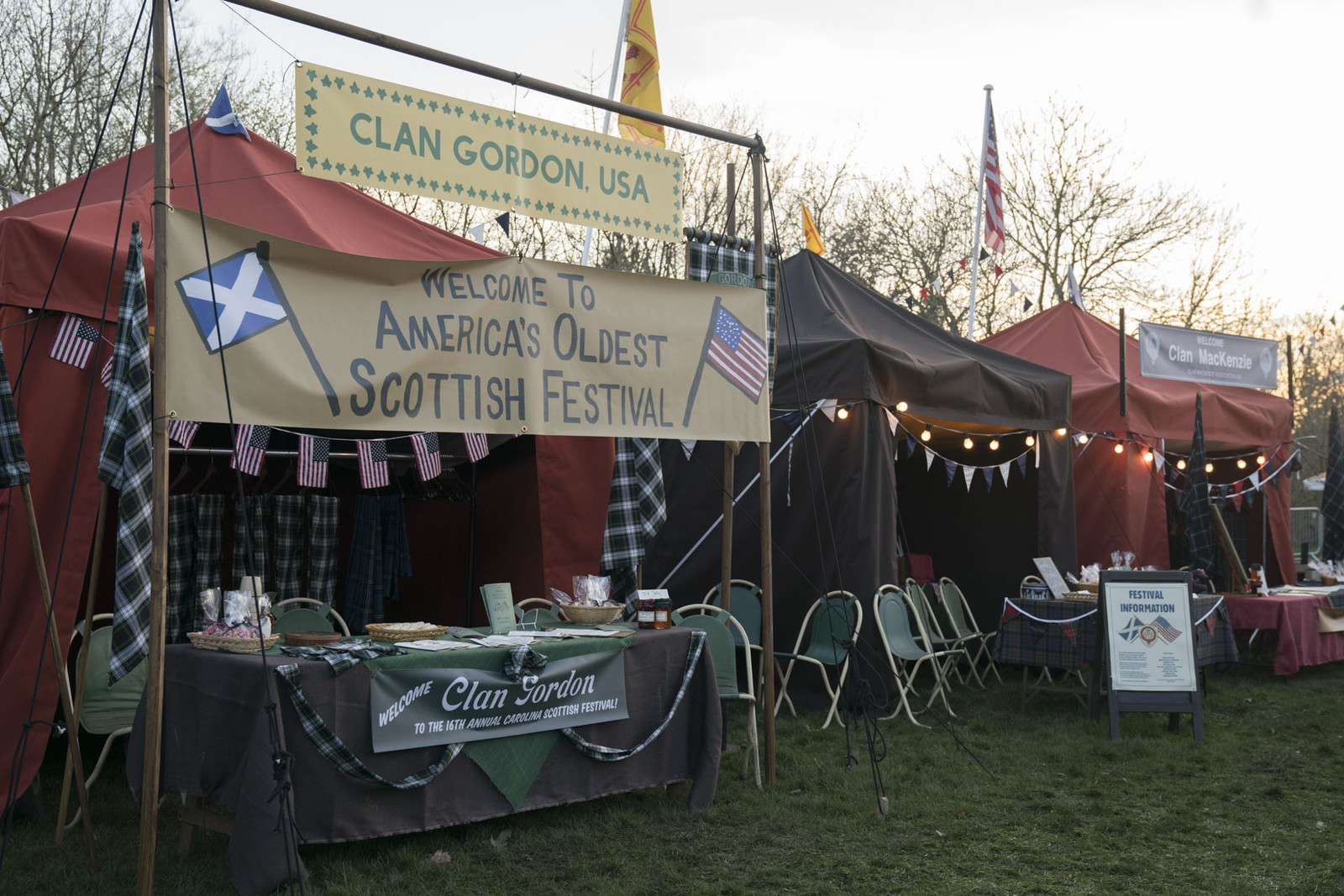 ---
It was wonderful—such a great atmosphere of Scottish dancers and music and then American stalls, prom queens, cars and everyone having fun. It was infectious for Roger and Brianna and… who knew Richard Rankin could croon like that? Girls are going to swoon all over the world.
~ Sophie Skelton (Brianna)
---
Caber Toss
---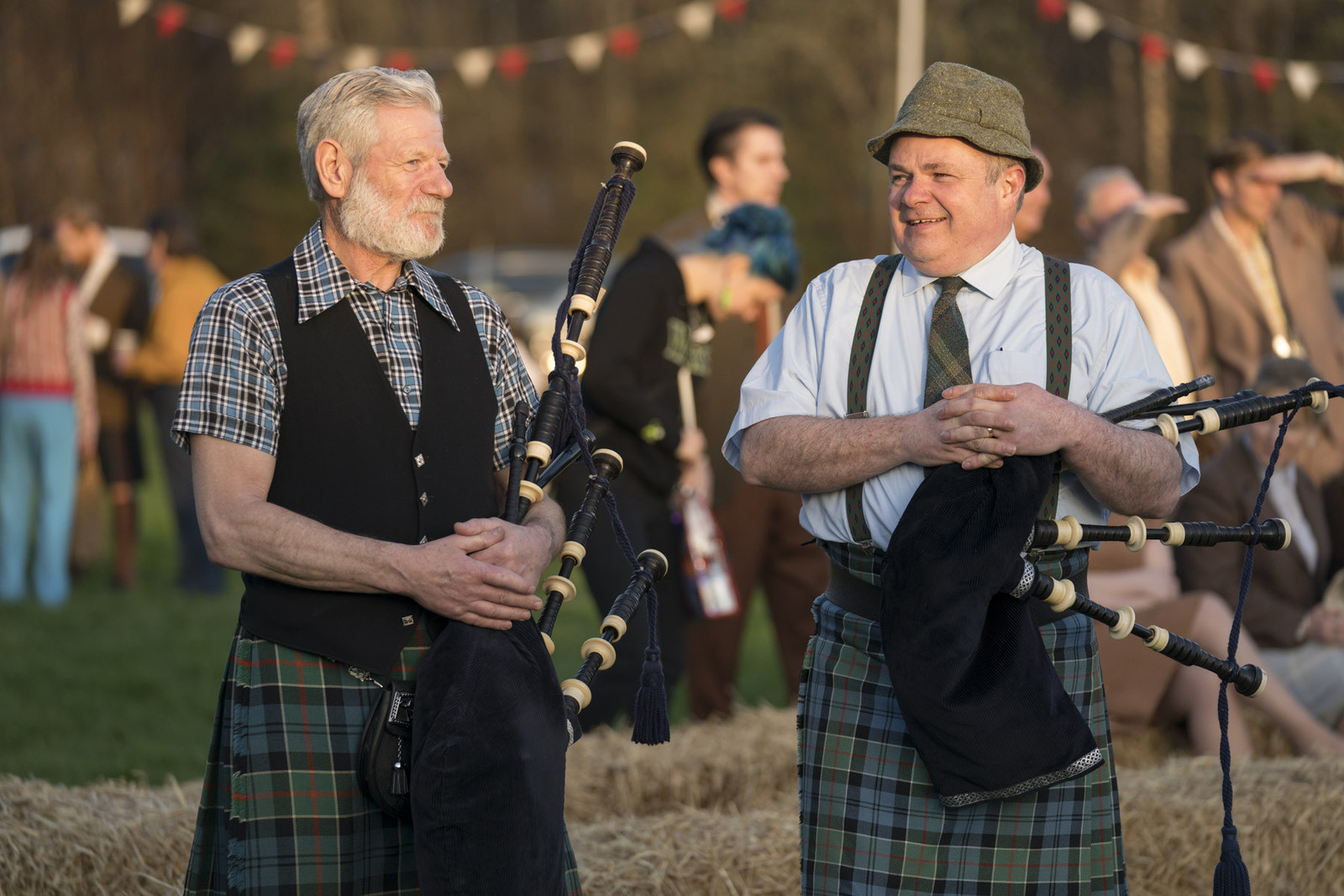 ---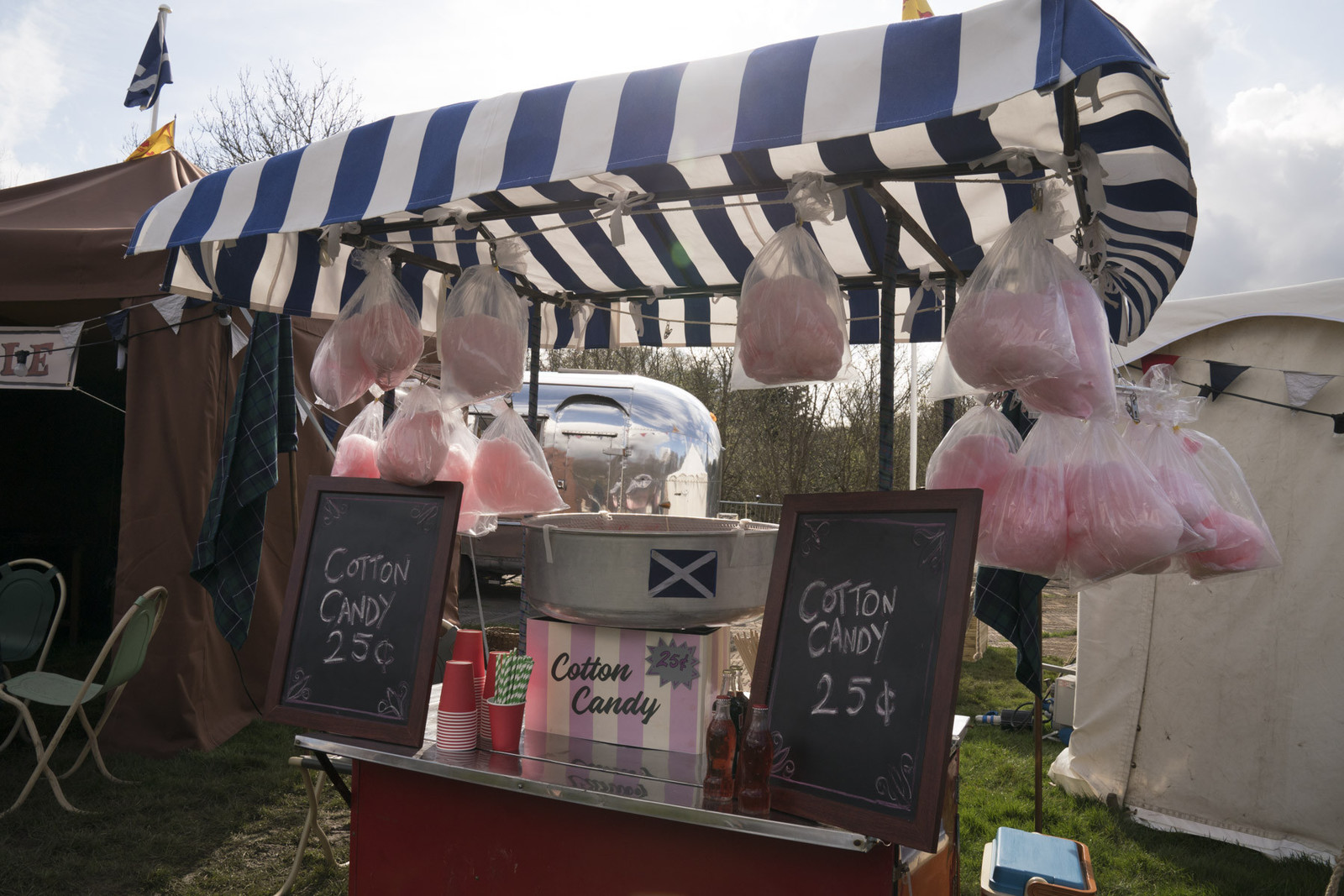 ---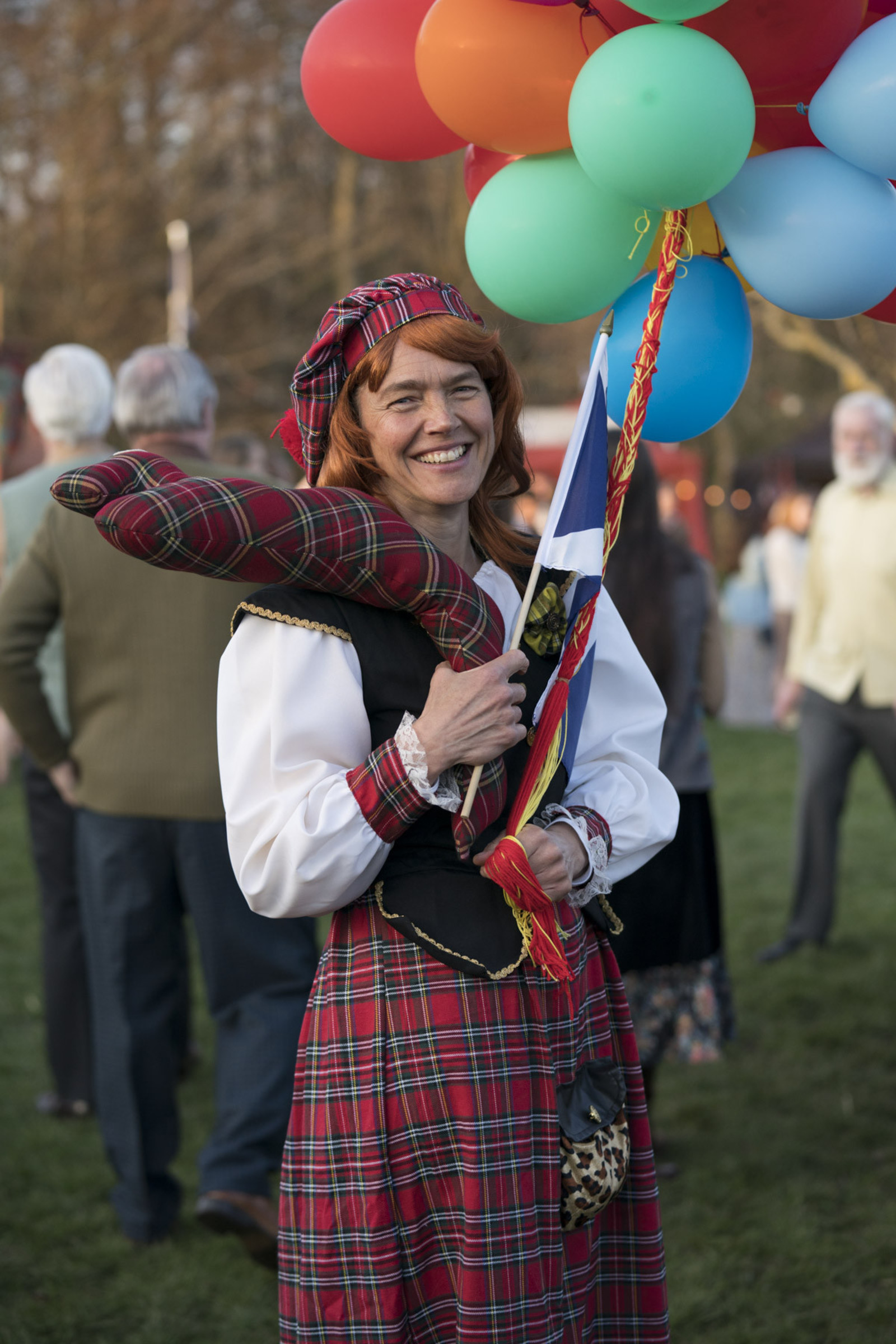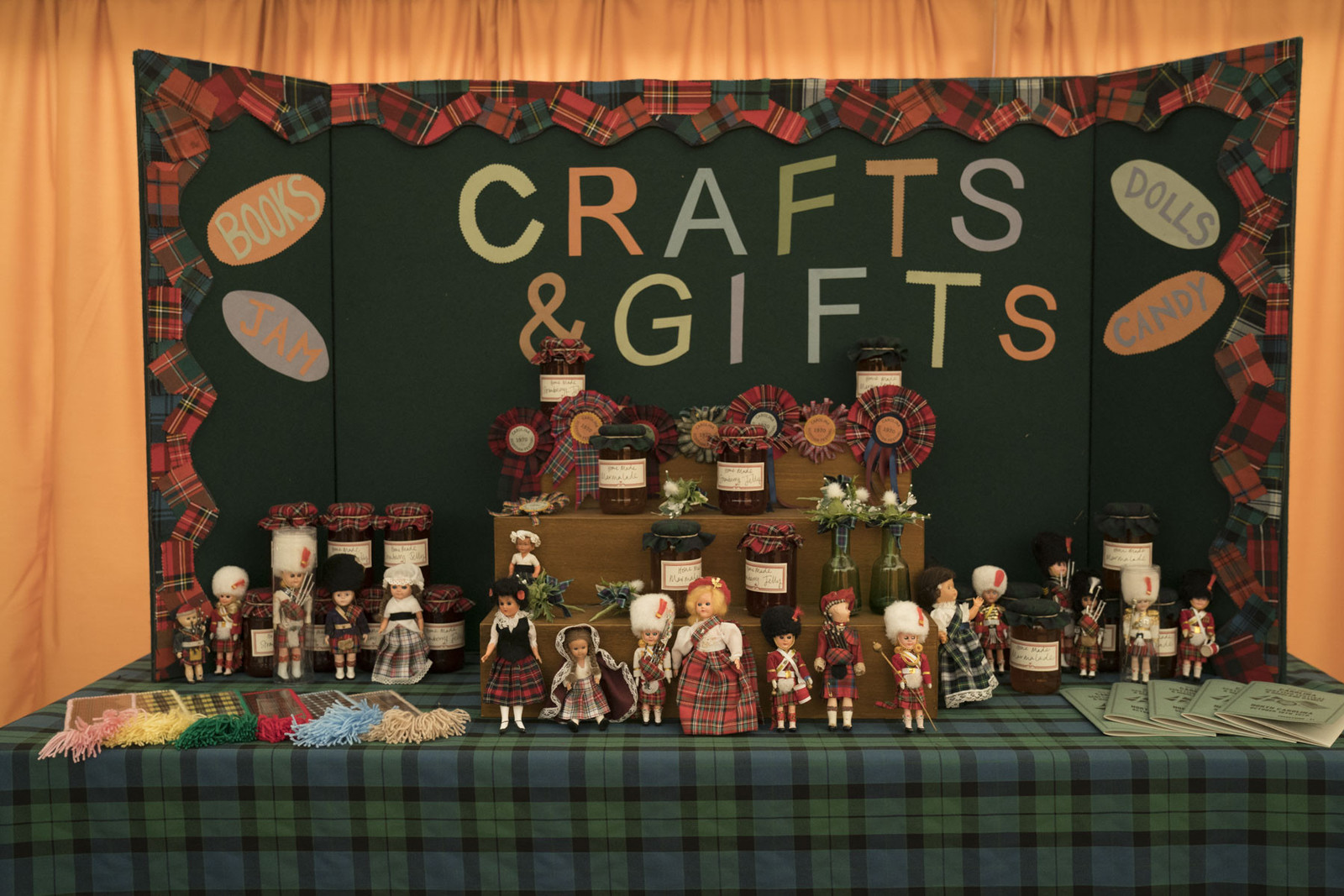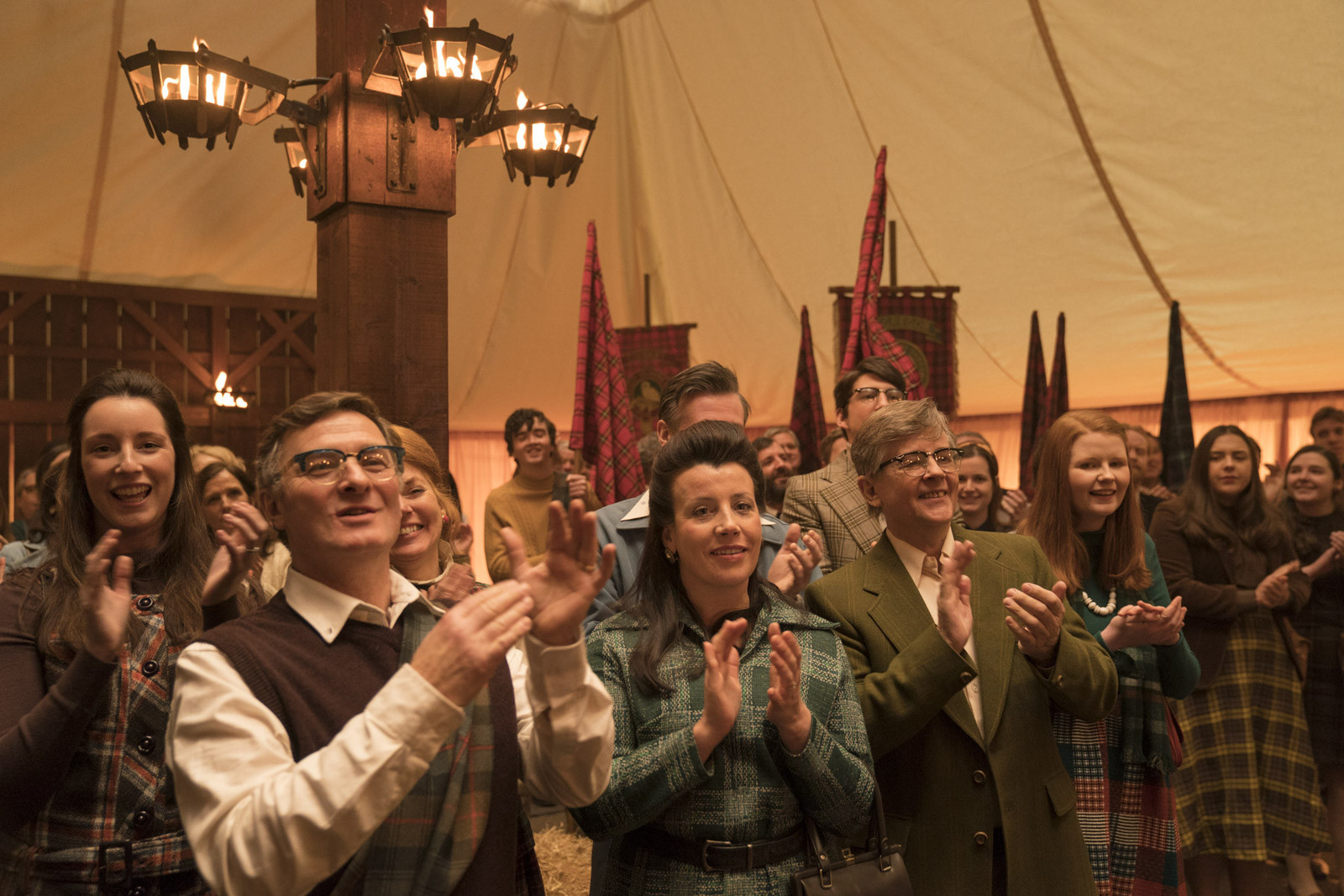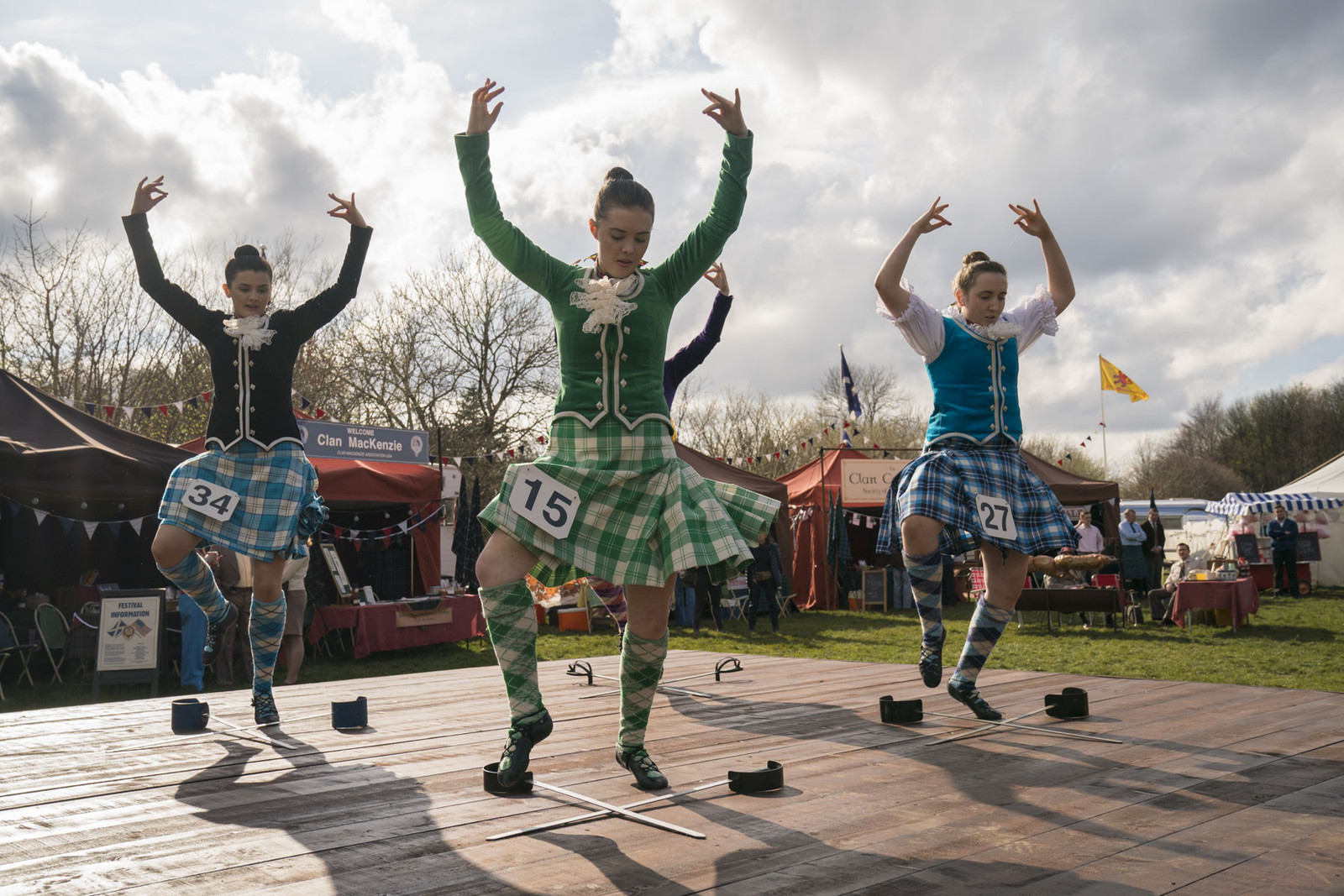 ---