I am getting more and more excited for this movie to come out! And, Catwoman is finally getting some scene time.
The theme, darkness of the story, characters and scenes, psychology of it all and the action seem on point. Robert and Zoë have some serious chemistry too! ~ V
---
The Batman – The Bat and The Cat ~ Video via Movieclips Trailers
From Warner Bros. Pictures comes Matt Reeves' "The Batman," starring Robert Pattinson in the dual role of Gotham City's vigilante detective and his alter ego, reclusive billionaire Bruce Wayne.
---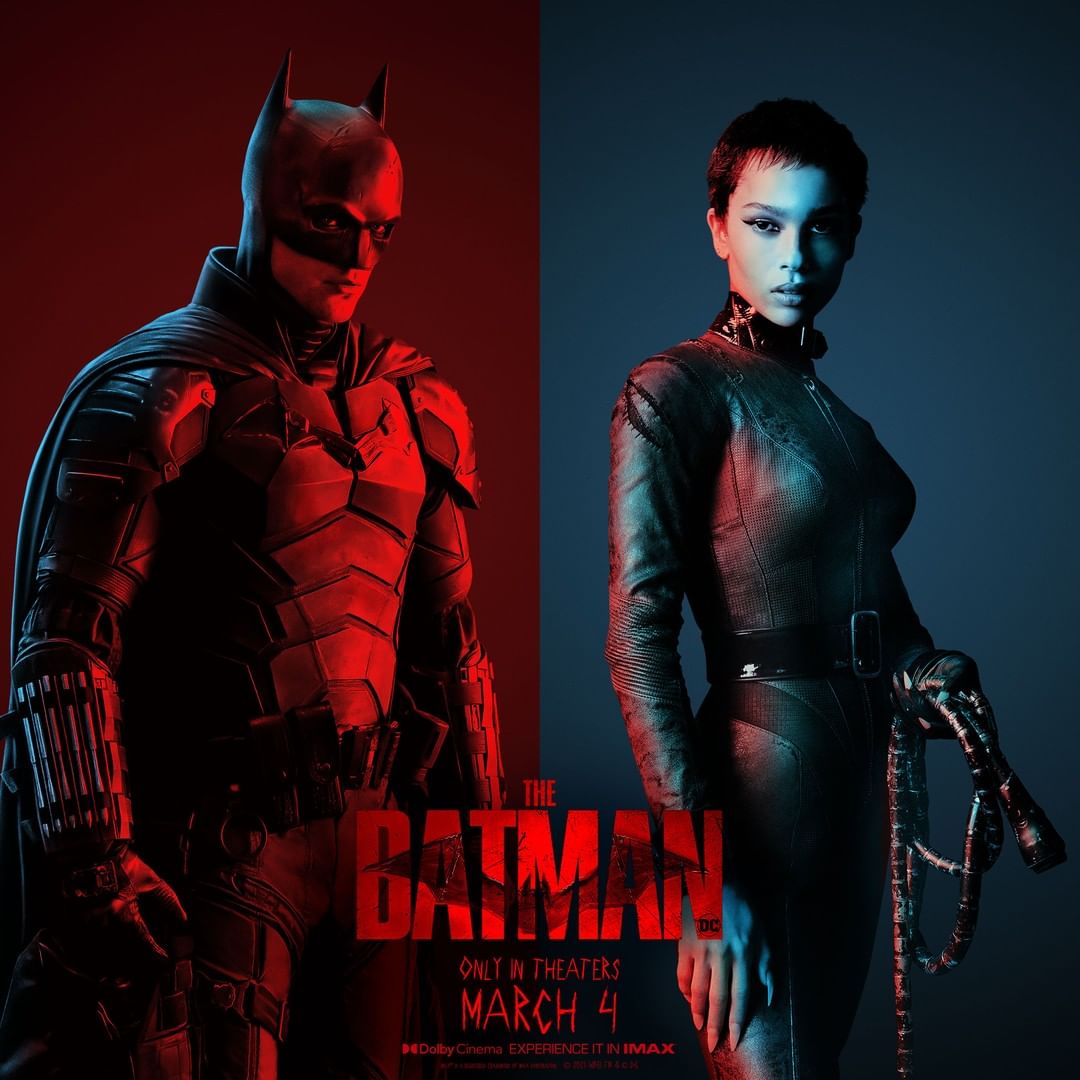 ---
Cast include:

Zoë Kravitz ("Big Little Lies," "Fantastic Beasts: The Crimes of Grindelwald") as Selina Kyle;
Paul Dano ("Love & Mercy," "12 Years a Slave") as Edward Nashton
Jeffrey Wright ("No Time to Die," "Westworld") as the GCPD's James Gordon
John Turturro (the "Transformers" films, "The Plot Against America") as Carmine Falcone
Peter Sarsgaard ("The Magnificent Seven," "Interrogation") as Gotham D.A. Gil Colson
Jayme Lawson ("Farewell Amor") as mayoral candidate Bella Reál
Andy Serkis (the "Planet of the Apes" films, "Black Panther") as Alfred
Colin Farrell ("The Gentlemen," "Fantastic Beasts and Where to Find Them") as Oswald Cobblepot
---
THE BATMAN – Main Trailer ~ Video via Warner Bros. Pictures
It's not just a call… It's a warning.
US Release Date: March 4, 2022
Disclaimer:We hold no rights to any of the pictures. No copyright infringement intended.