Wow, I want to watch ALL of them! ~ V
---
These forthcoming films have everything from government conspiracies to jail-busting detectives, high-stakes heists to planetary wars — and you won't want to miss any of them.
These seven films — all boasting Black filmmakers, actors or both — are all part of a packed roster of new releases coming your way this year.
So grab your calendar and stock up on popcorn, because you're going to want to know exactly when you'll be able to hit play on films like Kenya Barris' You People, the return of Elba's John Luther in Luther: The Fallen Sun, pulpy mystery caper They Cloned Tyroneand the adaptation of Rumaan Alam's acclaimed page-turner Leave the World Behind. Keep reading to find out more about all of them.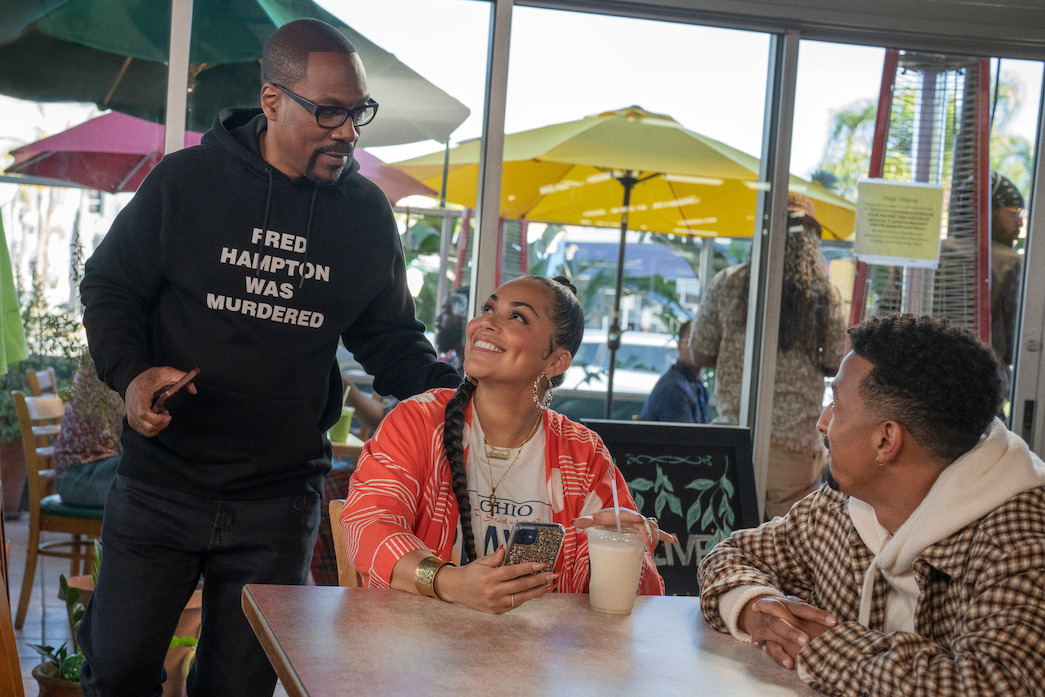 Parrish Lewis/Netflix
Jan. 27
You People
Genre: Comedy
Logline: When a rideshare mix-up in Los Angeles brings Ezra Cohen (Jonah Hill) and Amira Mohammed (Lauren London) together, the two find themselves connecting over a shared love of streetwear and music. As they fall in love, their relationship is tested by their respective families: Ezra's progressive and semi-woke parents (Julia Louis-Dreyfus and David Duchovny) and Amira's unyielding yet concerned parents (Eddie Murphy and Nia Long) who inject themselves into their lives mercilessly.
Kenya Barris' feature film directorial debut is a modern love story set amidst clashing cultures and interfaith relationships. Co-written by Kenya Barris and Jonah Hill and produced by the two alongside Kevin Misher, the comedy features an all-star ensemble cast including Sam Jay, Elliott Gould, Travis Bennett, Molly Gordon, Rhea Perlman, Deon Cole, Andrea Savage and Mike Epps.
Cast: Jonah Hill, Lauren London, David Duchovny, Nia Long, Sam Jay, Elliott Gould, Travis Bennett, Molly Gordon, Rhea Perlman, Deon Cole, Andrea Savage, Mike Epps, Emily Arlook, Alani La La Anthony, Bryan Greenberg with Julia Louis-Dreyfus and Eddie Murphy
Director: Kenya Barris
---
Disclaimer: We hold no rights to any of the pictures.  No copyright infringement intended.