Duncan Lacroix's character, Murtagh Fitzgibbons Fraser, is truly a fan favorite. We were ALL glad to see his return and look forward to what the writers have in store for him. Again, the book readers and non-book readers are in the same place, as it relates to him, and have no clue what is going to happen!  ~ Vida
---
Best Godfather E-V-A-H!
---
Wardrobe: Murtagh's Costume
Murtagh epitomizes the blend of European settler and Native American dress. As a Scot, he has retained his kilt in a lot of scenes but he also wears the local leggings. He also wears the swatch of his own tartan on a pin over his heart. This, he has had since his days imprisoned at Ardsmuir, a piece of home and Scotland he carries with him at all times.
~ Nina Ayers, Co-Costume Designer
---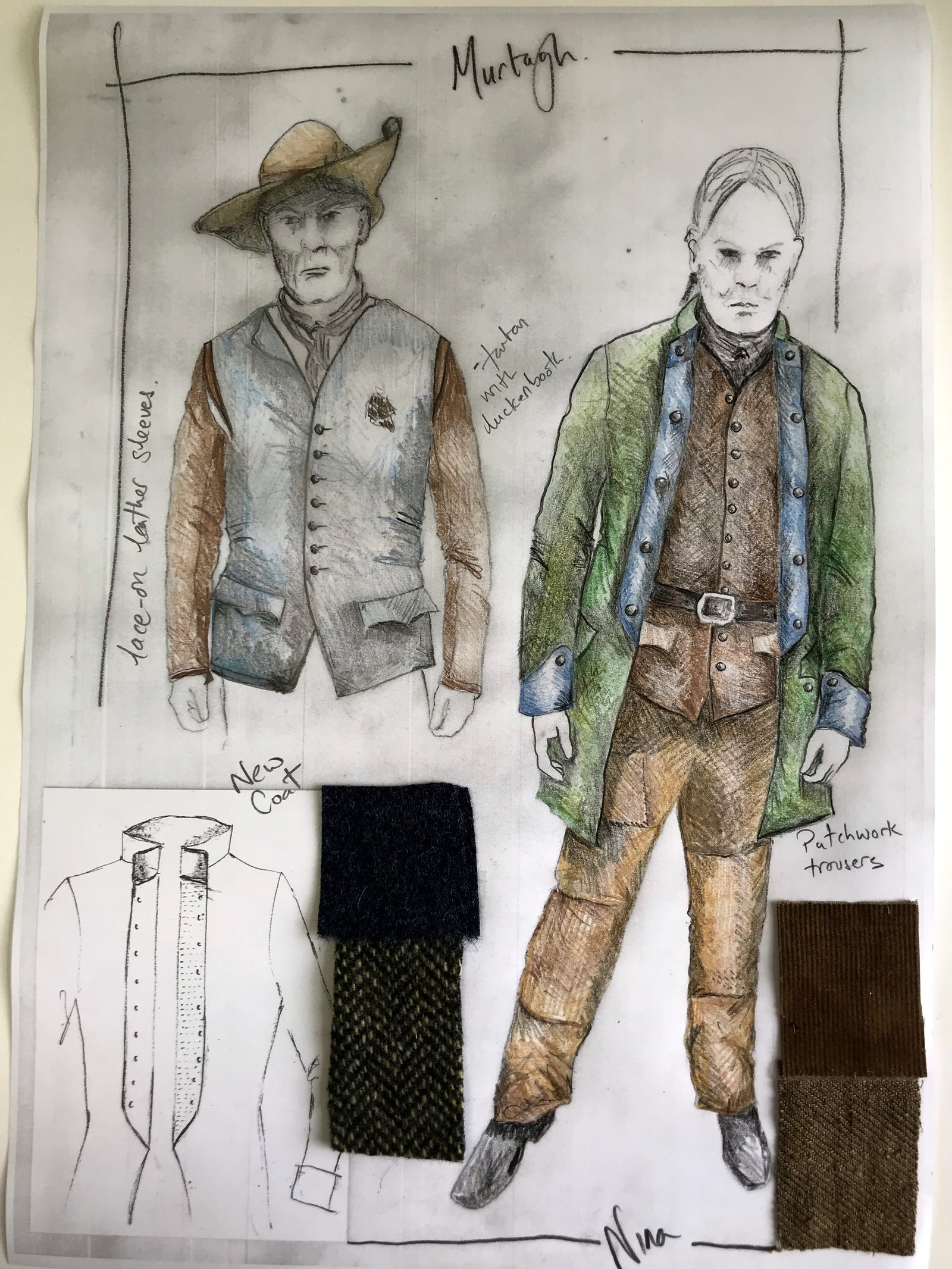 ---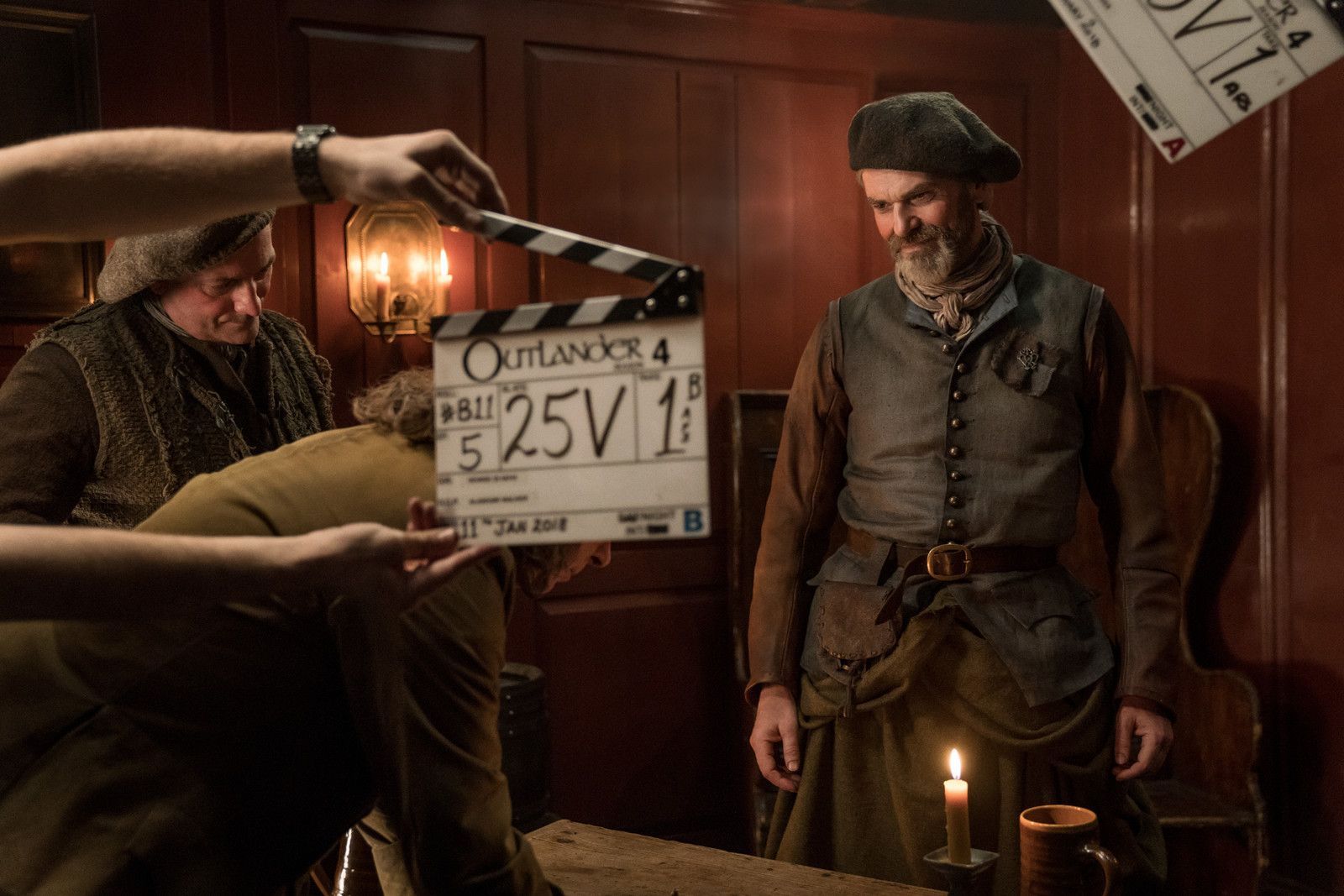 ---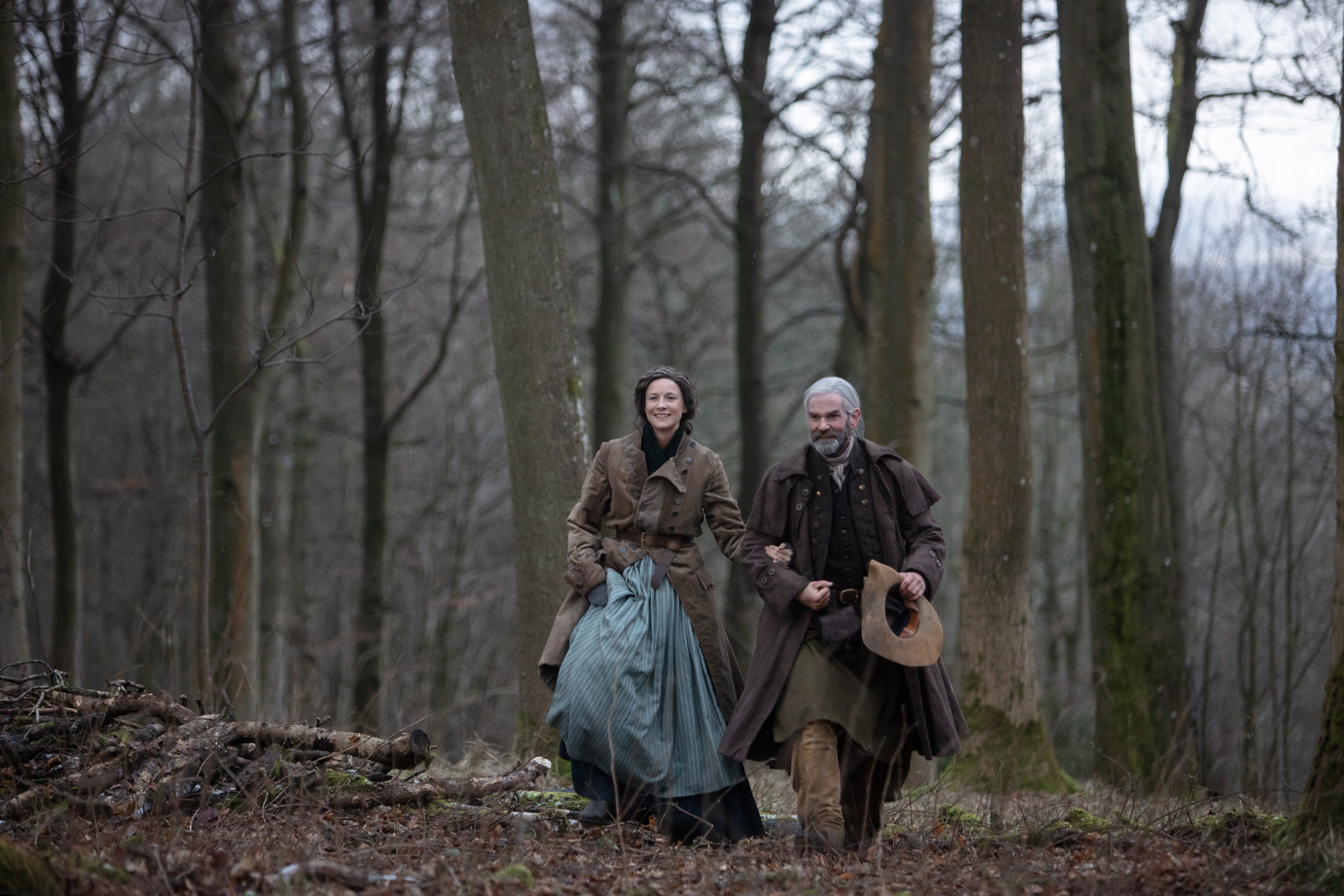 Source: Outlander Community
Disclaimer: We hold no rights to any of the pictures. No copyright infringement intended.