---
At River Run, Jocasta's look "demonstrates a relaxing of Jocasta's formal attire and indicates a softer feel whilst her relationship with Brianna becomes more open and almost maternal.
---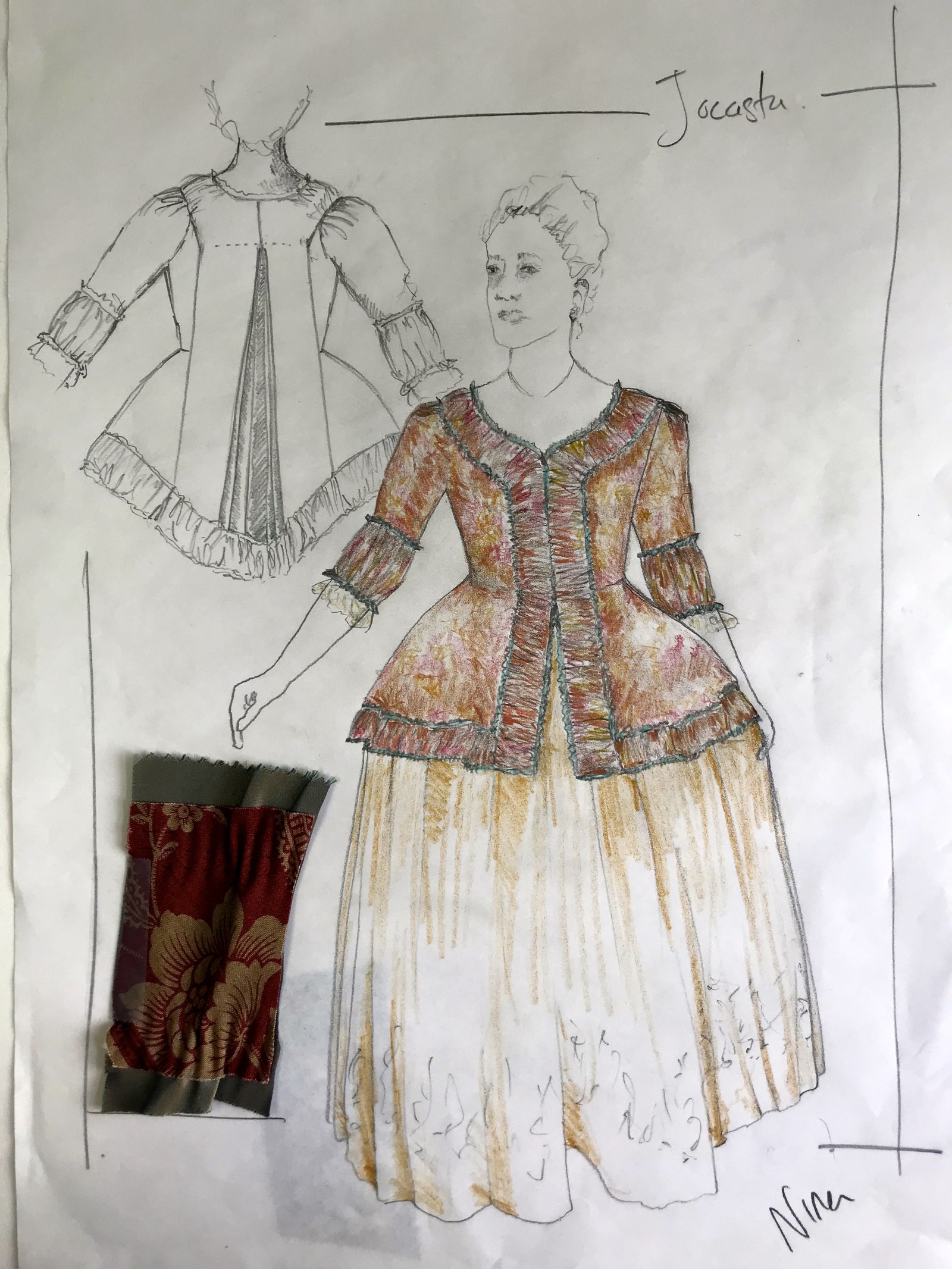 ---
The Pet-en-l'ier, with sacque back is made from an overdyed cotton print fabric with self-ruched trim and shot metallic silk edging.
~ Nina Ayers
---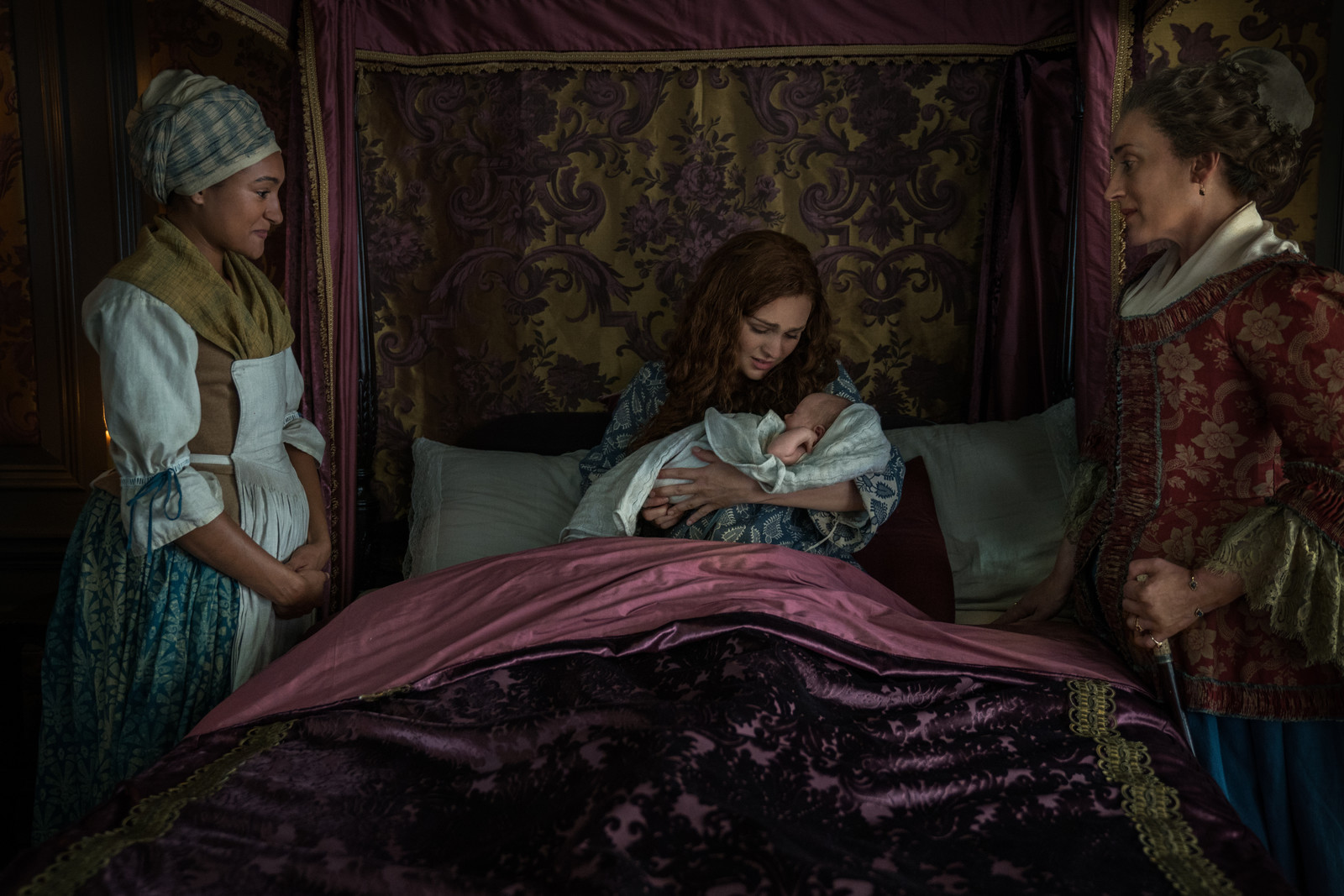 ---
The caraco was made from a digitally printed cotton sateen with a braided striped sleeve and stomacher.
~ Nina Ayers
---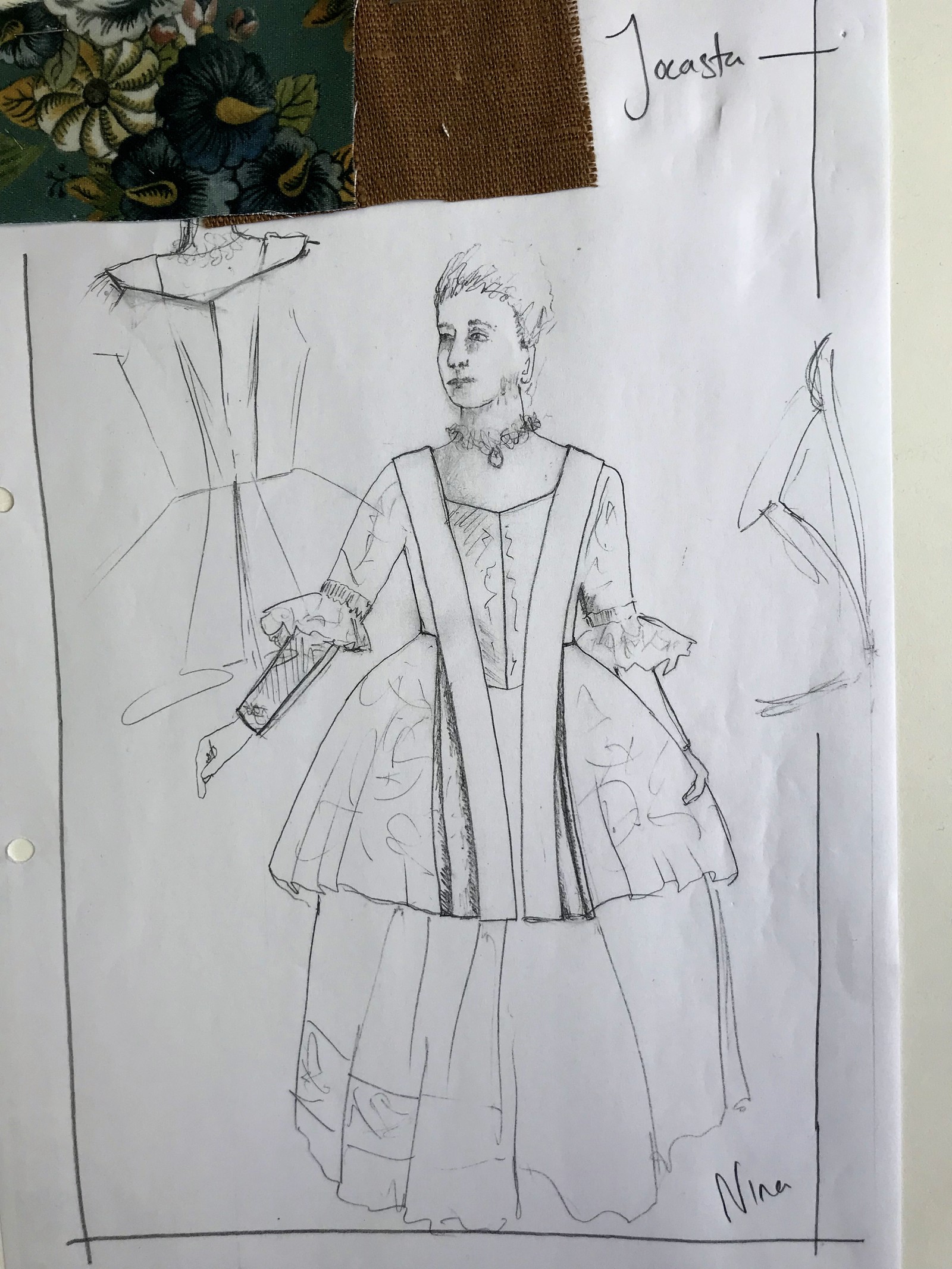 ---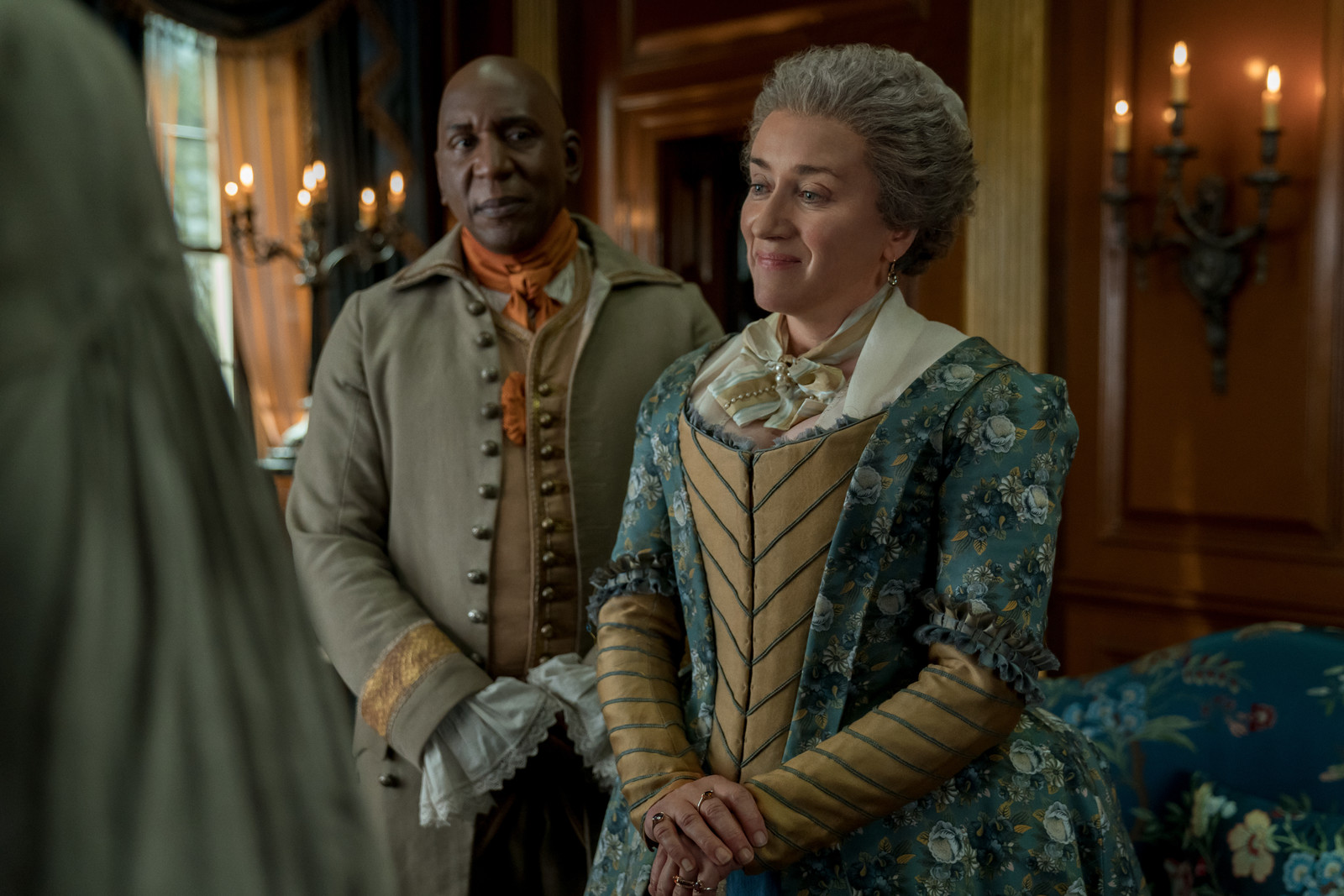 ---
Source: Outlander Community